Alabama Hills Recreation and National Scenic Area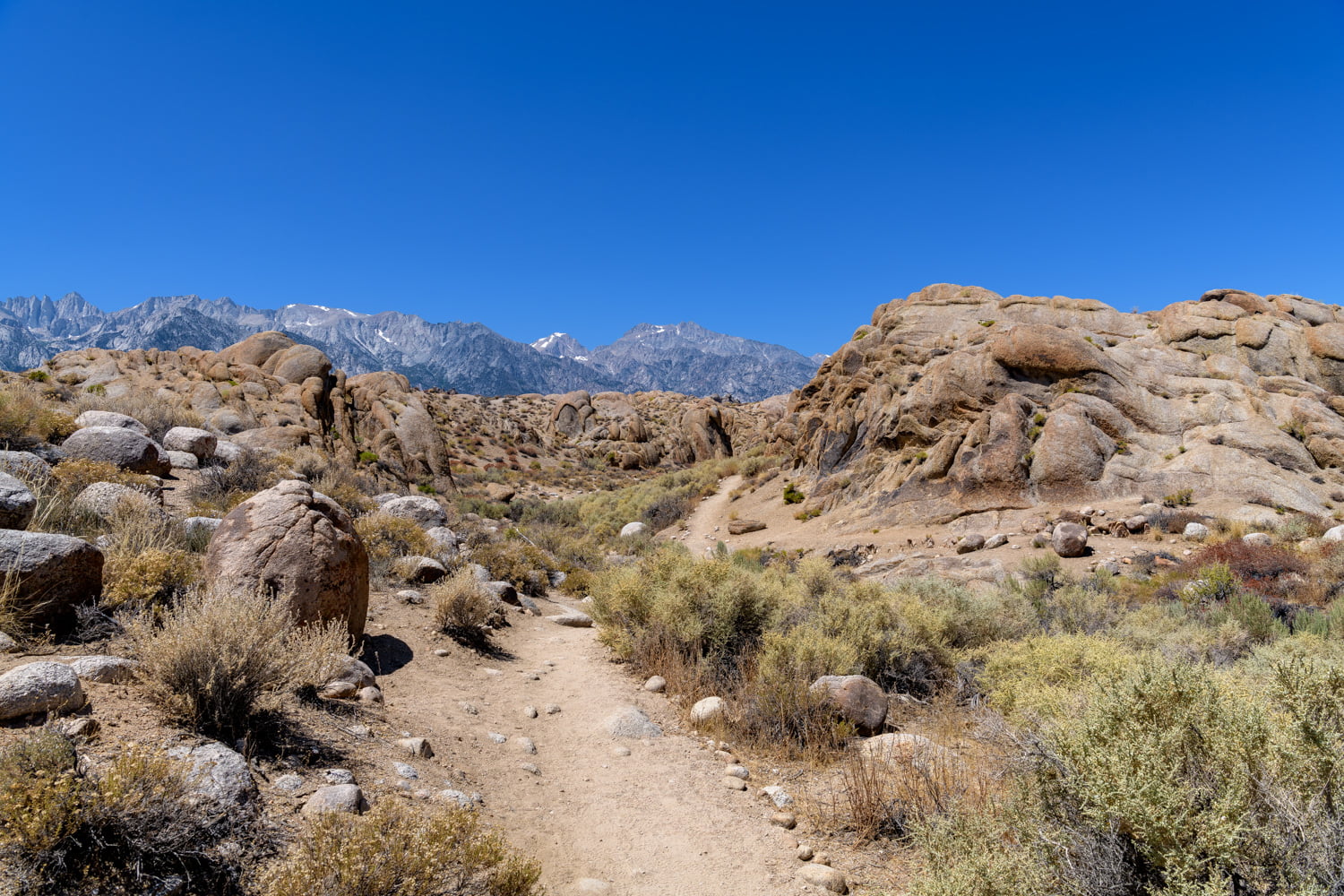 Even if you've never been to the Alabama Hills before, you've probably seen them. This legendary rock formation has been the backdrop for scenes from more than 400 motion pictures since the 1920s. Movies like Tremors, Star Trek: Generations, Iron Man and Gladiator have all featured the Alabama Hills as a backdrop.
Congress designated nearly 30,000 acres as a National Scenic Area in 2019, and with good reason. The foreground of rounded rocks contrasted with the jagged, snow-capped peaks of the Sierra Nevadas paints an incredible palette of colors throughout the year. There's several breathtaking hikes available here, but be warned that in the summertime, temperatures can be extreme. Bring plenty of water.
Most of the roads here are unpaved. Four-wheel drive is highly recommended.
Among the famous rock formations here are Mobius Arch and the Eye of the Alabama, and both are set along trails off of Movie Flat Road. There's also a prehistoric bowling alley of sorts that dinosaurs may have used. (We're kidding, but that's kind of what it looks like.)
While we never encourage graffiti, the painted Nightmare Rock off of Whitney Portal Road is also fun for kids.
Maps & Directions:
Get Driving Directions:
Alabama Hills Recreation and National Scenic Area, Lone Pine, California 93514
Visit the Alabama Hills Recreation and National Scenic Area Website
This time, it's OK to leave a trace (Review)
There are no reviews yet. Be the first one to write one.
Submit a review of Alabama Hills Recreation and National Scenic Area