Hapuna Beach State Park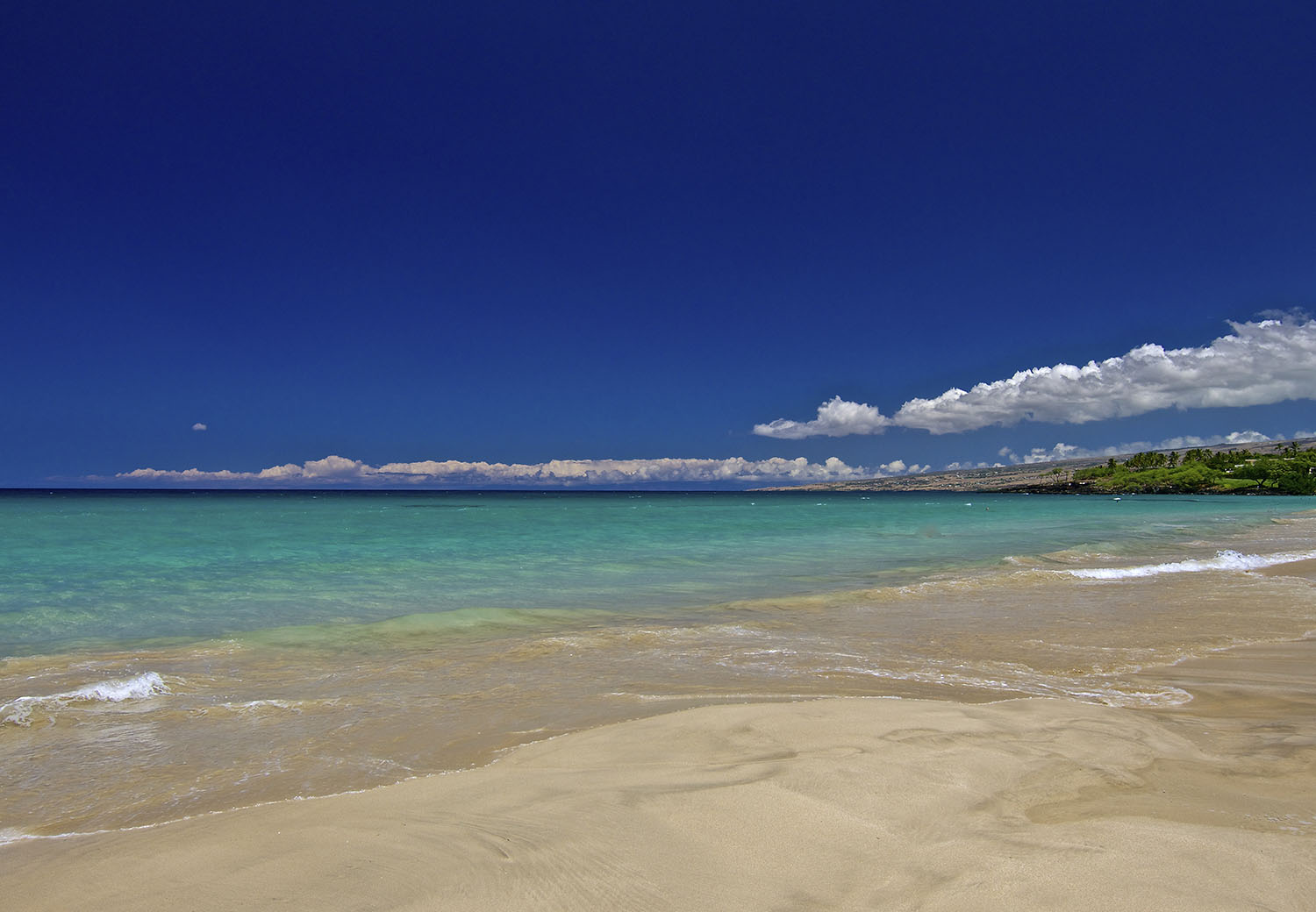 Hāpuna Beach State Recreation Area is a large park and sandy beach on the Big Island of Hawaii. The Hapuna Beach Prince Hotel is also located adjacent to the beach. Hāpuna (literally, "spring" or "pool" in Hawaiian) is popular with residents and visitors.
This is one of a few other white sand beaches on the west coast of the Big Island. The few others include Kua Bay (Manini'owali Beach), Kaunaʻoa Bay, known as Mauna Kea Beach, and Samuel M. Spencer Beach Park. It was named the Best Beach in America by Florida International University professor Stephen Leatherman, known as "Dr Beach", in 1993 and 2021. The 61. 8-acre (25. 0 ha) park is located at coordinates 19°59. 4789′N 155°49. 3809′W, west of Hawaii Belt Road (Route 19, called Queen Kaʻahumanu Highway) on Hapuna Beach Road. It is about 2. 3 miles (3. 7 km) south of Kawaihae, Hawaii. A part of the Ala Kahakai National Historic Trail runs through the park from Spencer Beach to the north, to Puako to the south. Hāpuna beach has lifeguards, but can be hazardous during high surf conditions since the beach is not protected from the open ocean.
Maps & Directions:
Get Driving Directions:
Hapuna Beach State Park, Old Puako Rd
Waimea, Hawaii 96743
Visit the Hapuna Beach State Park Website
This time, it's OK to leave a trace (Review)
There are no reviews yet. Be the first one to write one.
Submit a review of Hapuna Beach State Park
This article uses material from the Wikipedia article "Hapuna Beach State Recreation Area", which is released under the Creative Commons Attribution-Share-Alike License 3.0.