Nakalele Point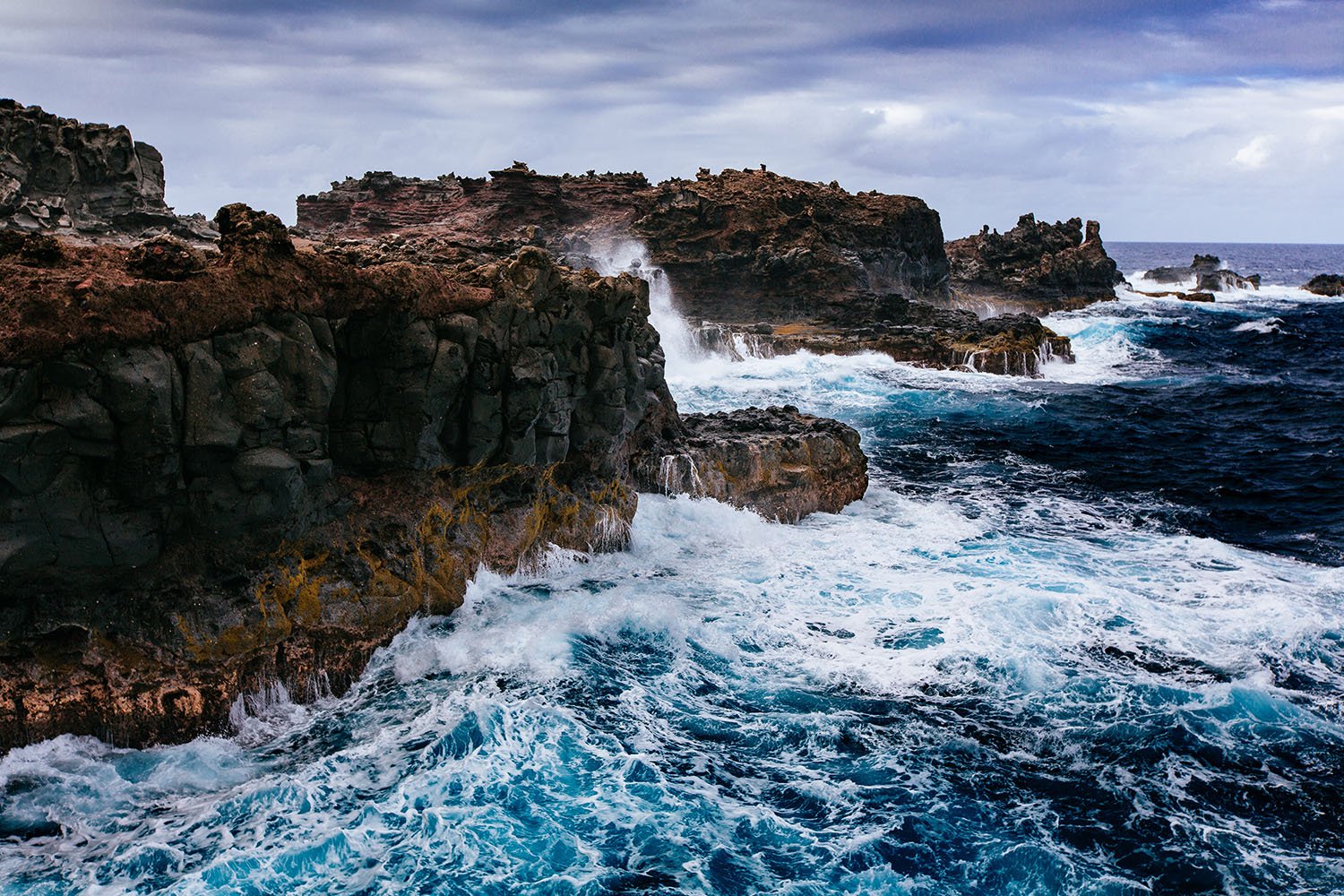 Nakalele Point is a land mass on the eastern edge of the northern tip of the island of Maui in the state of Hawaiʻi. In Hawaiian, Nakalele or Nā-kālele means "the leaning". The Point is known for its blowhole and has become notable for its dangerous conditions when waves crash in. The point and blowhole are located just east of Poelua Bay.
Maps & Directions:
Get Driving Directions:
Nakalele Point, Poelua Bay
Wailuku, Hawaii 96793
This time, it's OK to leave a trace (Review)
There are no reviews yet. Be the first one to write one.
Submit a review of Nakalele Point
This article uses material from the Wikipedia article "Nakalele Point", which is released under the Creative Commons Attribution-Share-Alike License 3.0.