Chimney Rock State Park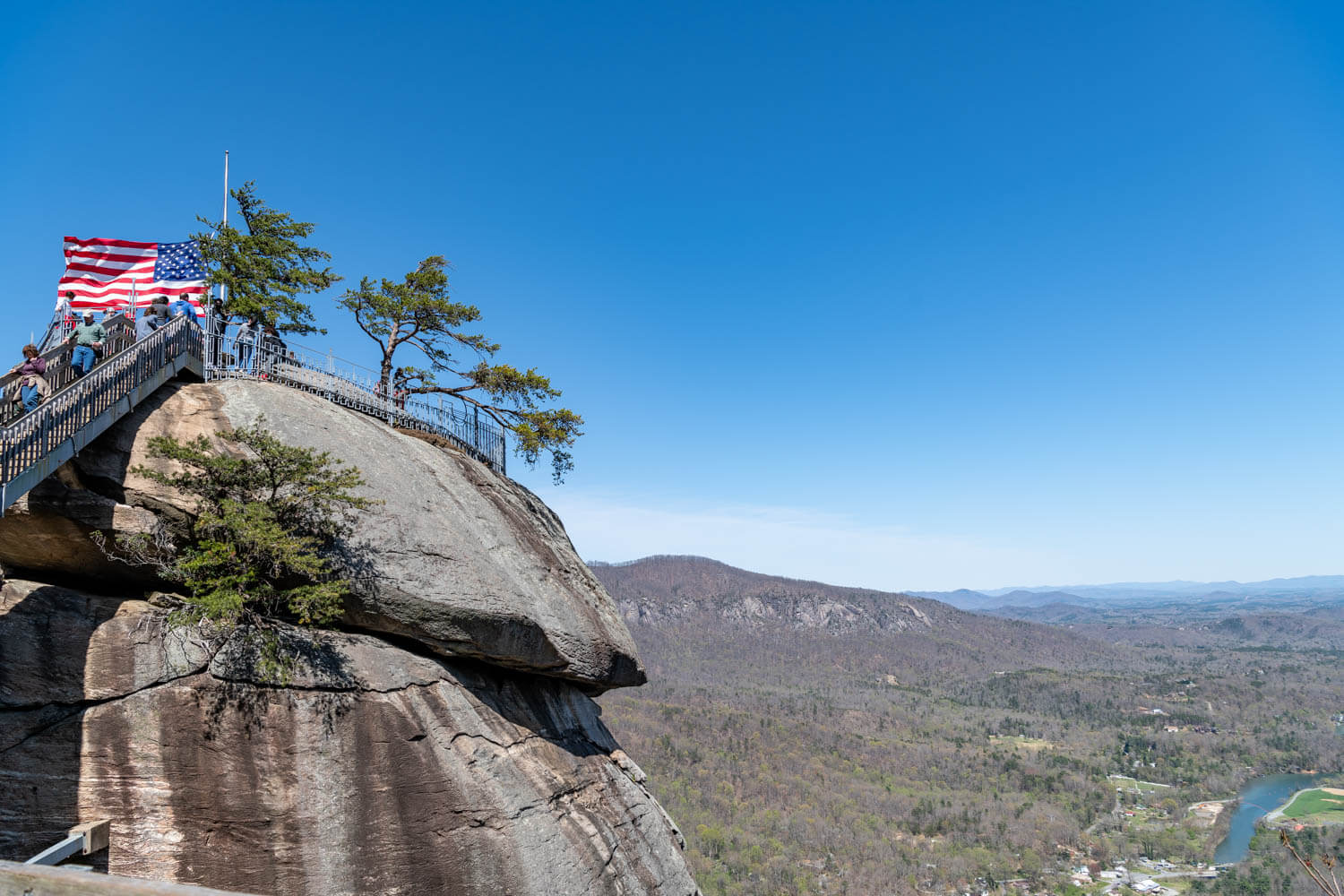 Chimney Rock State Park is a North Carolina state park in Chimney Rock, Rutherford County, North Carolina in the United States. The 8,014-acre (32. 43 km2) park is located 25 miles (40 km) southeast of Asheville, North Carolina, and is owned and managed by the state of North Carolina. The park features hiking trails for all skill levels, views of the Devil's Head balancing rock, and a 404-foot (123 m) waterfall, Hickory Nut Falls. Its most notable feature is a 315-foot (96 m) granite monolith named Chimney Rock, which is accessible by elevator and provides views of the park and surrounding countryside.
Reviews of Chimney Rock State Park
There are no reviews yet. Be the first one to write one.
Submit a Review
This article uses material from the Wikipedia article "Chimney Rock State Park", which is released under the Creative Commons Attribution-Share-Alike License 3.0.