Niagara Falls State Park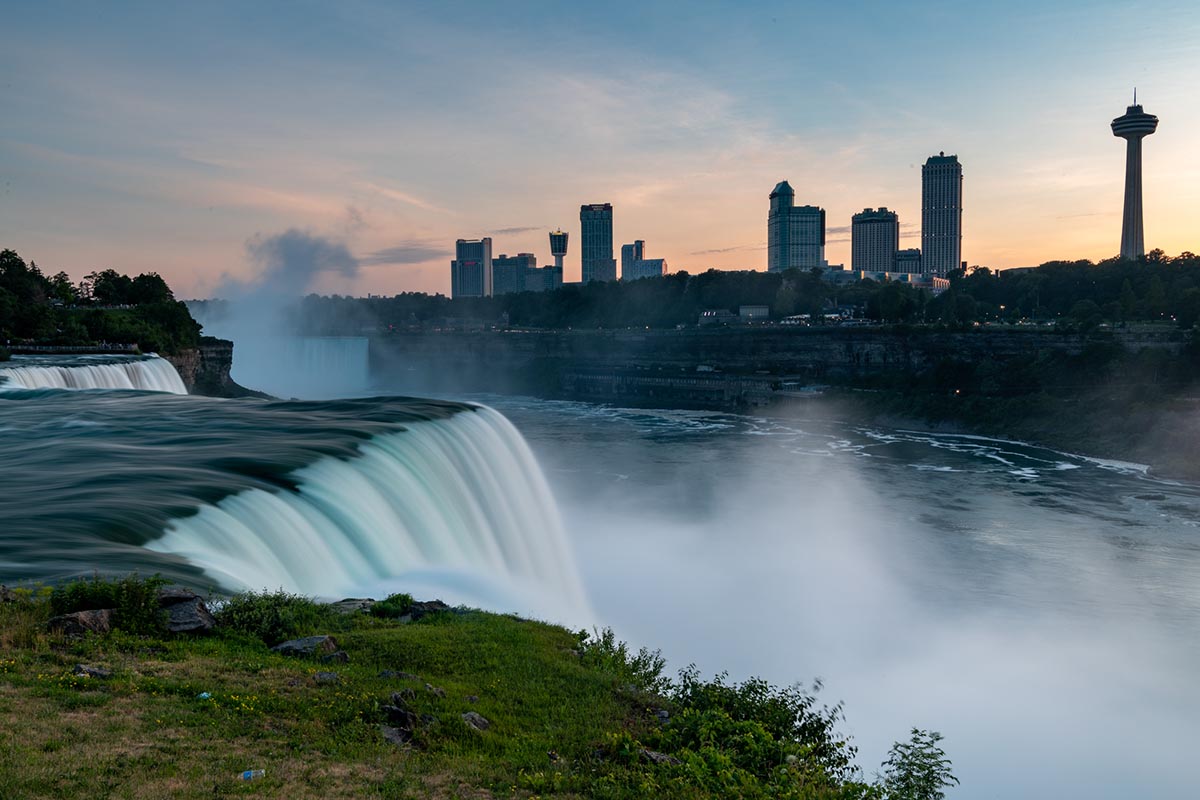 When you arrive at Niagara Falls, it's definitely worth crossing the border to see them from the Canadian side, though the lines could be long depending on the time of day. The views are fantastic from both U.S. and Canada, but overall the Canadian side gives you a more comprehensive vantage point.
It may sound cliche, but Niagara Falls is truly breathtaking. There's a reason it's been a top U.S. tourist destination since the 1800s. The Falls have a vertical drop of 160 feet, and, according to the official website, more than six million cubic feet of water goes over their crest every minute during peak daytime hours.
Once you've had a chance to walk around and take in the Falls from various vantage points, get a ticket and hop aboard the Maid of the Mist. This legendary boat tour, which starts and ends on the American side, ferries past the base of the Falls and gives you an up-close, personal (and damp) view of the natural wonder. Don't worry, though — complimentary rain ponchos are included.
Maps & Directions:
Get Driving Directions:
Niagara Falls State Park, 332 Prospect St
Niagra Falls, New York 14303
This time, it's OK to leave a trace (Review)
There are no reviews yet. Be the first one to write one.
Submit a review of Niagara Falls State Park