Bourbon Street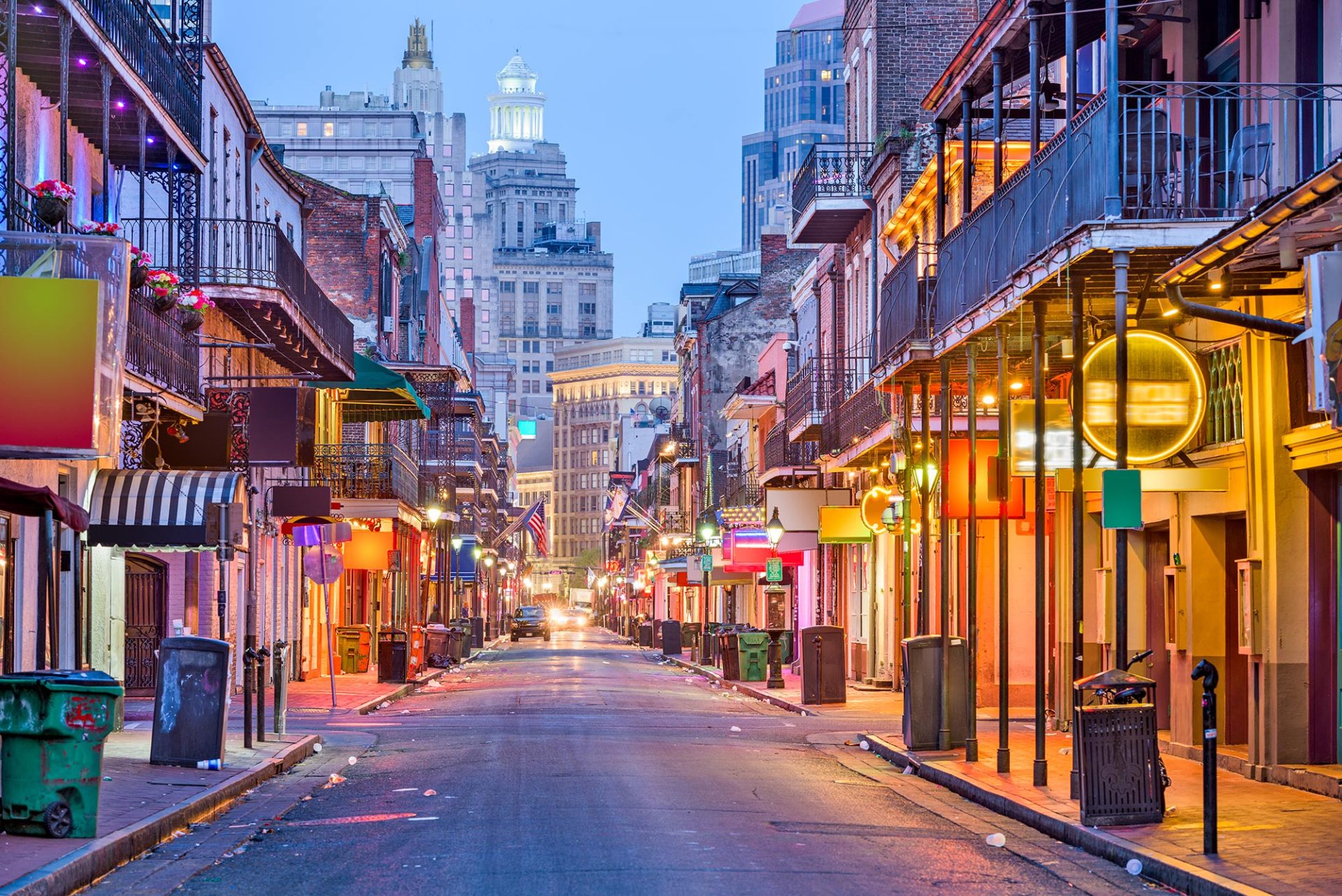 Bourbon Street (French: Rue Bourbon, Spanish: Calle de Borbón) is a historic street in the heart of the French Quarter of New Orleans. Extending thirteen blocks from Canal Street to Esplanade Avenue, Bourbon Street is famous for its many bars and strip clubs.
With 17. 74 million visitors in 2017 alone, New Orleans depends on Bourbon Street as a main tourist attraction. Tourist numbers have been growing yearly after Hurricane Katrina in 2005, and the city has successfully rebuilt its tourist base. For millions of visitors each year, Bourbon Street provides a rich insight into New Orleans' past.
Maps & Directions:
Get Driving Directions:
Bourbon Street, Bourbon Street
New Orleans, Louisiana 70037
This time, it's OK to leave a trace (Review)
There are no reviews yet. Be the first one to write one.
Submit a review of Bourbon Street
This article uses material from the Wikipedia article "Bourbon Street", which is released under the Creative Commons Attribution-Share-Alike License 3.0.