Brees Lookout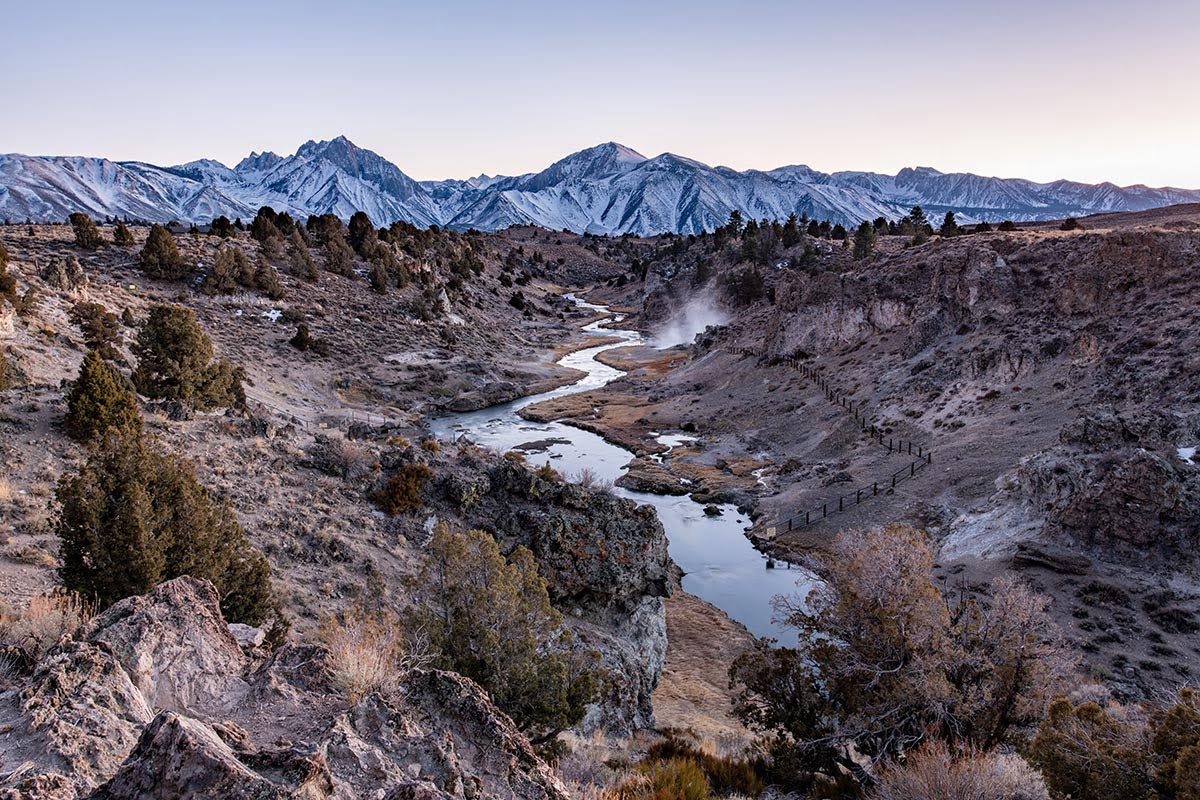 Brees Lookout at Hot Creek in Mammoth Lakes, California is one of those rare places that looks more like a postcard or a painting than a real location. But it's real, and if you're anywhere near Mammoth Lakes, its worth a stop to visit.
Brees Lookout overlooks the Hot Creek Geological Site, and provides a spectacular view of the winding creek and boiling hot springs below. Photographers often gather here for sunset photos, as the view is southwest across the Sierra Nevadas.
As you can tell from the picture above, Brees Lookout is a spectacular viewpoint and it should certainly be on your itinerary if you're visiting the Mammoth Lakes area or driving the famous Route 395. While hiking through Hot Creek is a popular activity, the view from above is probably better than anything you'll see on foot next to the creek itself.
Maps & Directions:
Get Driving Directions:
Brees Lookout, Mammoth Lakes
Mammoth Lakes, California 93546
This time, it's OK to leave a trace (Review)
There are no reviews yet. Be the first one to write one.
Submit a review of Brees Lookout