Four Corners Monument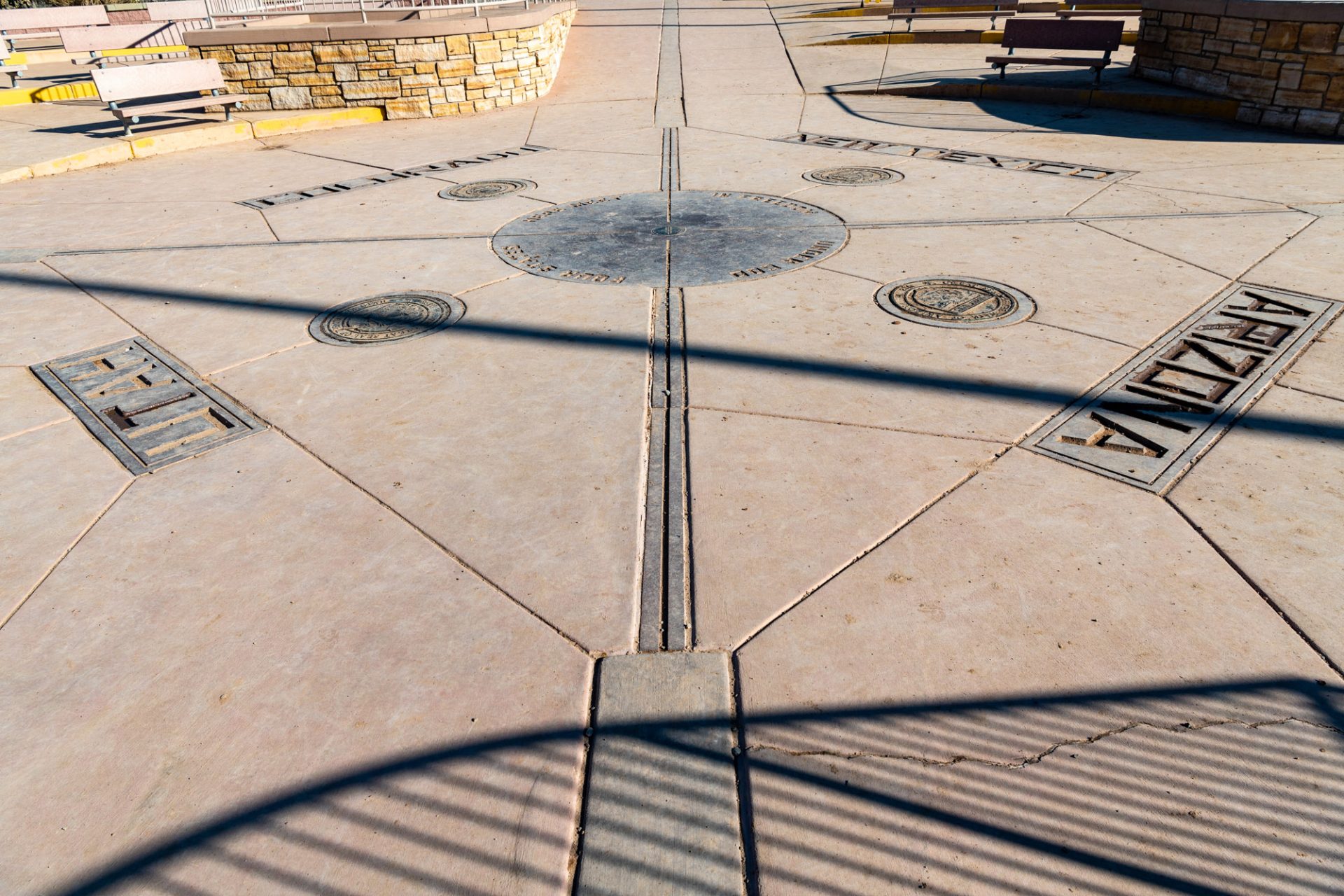 The Four Corners Monument marks the quadripoint in the Southwestern United States where the states of Arizona, Colorado, New Mexico, and Utah meet. It is the only point in the United States shared by four states, leading to the area being named the Four Corners region. The monument also marks the boundary between two semi-autonomous Native American governments, the Navajo Nation, which maintains the monument as a tourist attraction, and the Ute Mountain Ute Tribe Reservation.
The origins of the state boundaries marked by the monument occurred just prior to, and during, the American Civil War, when the United States Congress acted to form governments in the area to combat the spread of slavery to the region. When the early territories were formed, their boundaries were designated along meridian and parallel lines. Beginning in the 1860s, these lines were surveyed and marked. These early surveys included some errors, but even so, the markers placed became the legal boundaries, superseding the written descriptions of geographical meridians and parallels. This includes the Four Corners Monument, which has been legally established as the corner of the four states.
Maps & Directions:
Get Driving Directions:
Four Corners Monument, 597 New Mexico 597
Teec Nos Pos, Utah 86514
This time, it's OK to leave a trace (Review)
There are no reviews yet. Be the first one to write one.
Submit a review of Four Corners Monument
This article uses material from the Wikipedia article "Four Corners Monument", which is released under the Creative Commons Attribution-Share-Alike License 3.0.