Oregon is gushing with waterfalls, and flipping through guidebooks can get overwhelming. Lucky for you, we've done the work exploring Portland, Oregon's most stunning waterfalls and are here to report which ones made our list.
---
North Falls, Silver Falls State Park
Every single waterfall on this trail is noteworthy, but I promised you five, so I'm here to introduce North Falls. North Falls is one of many roaring cascades on this trail in Silver Falls State Park that offers space to walk behind it. These falls are easily accessible from the North Falls Trailhead.
Be careful on your way down—the rocks and stairs are perpetually slippery. After your steep walk down, you're rewarded with a cool grotto to rest in. Witness the 136 feet of plummeting water while you sit down for a picnic.
---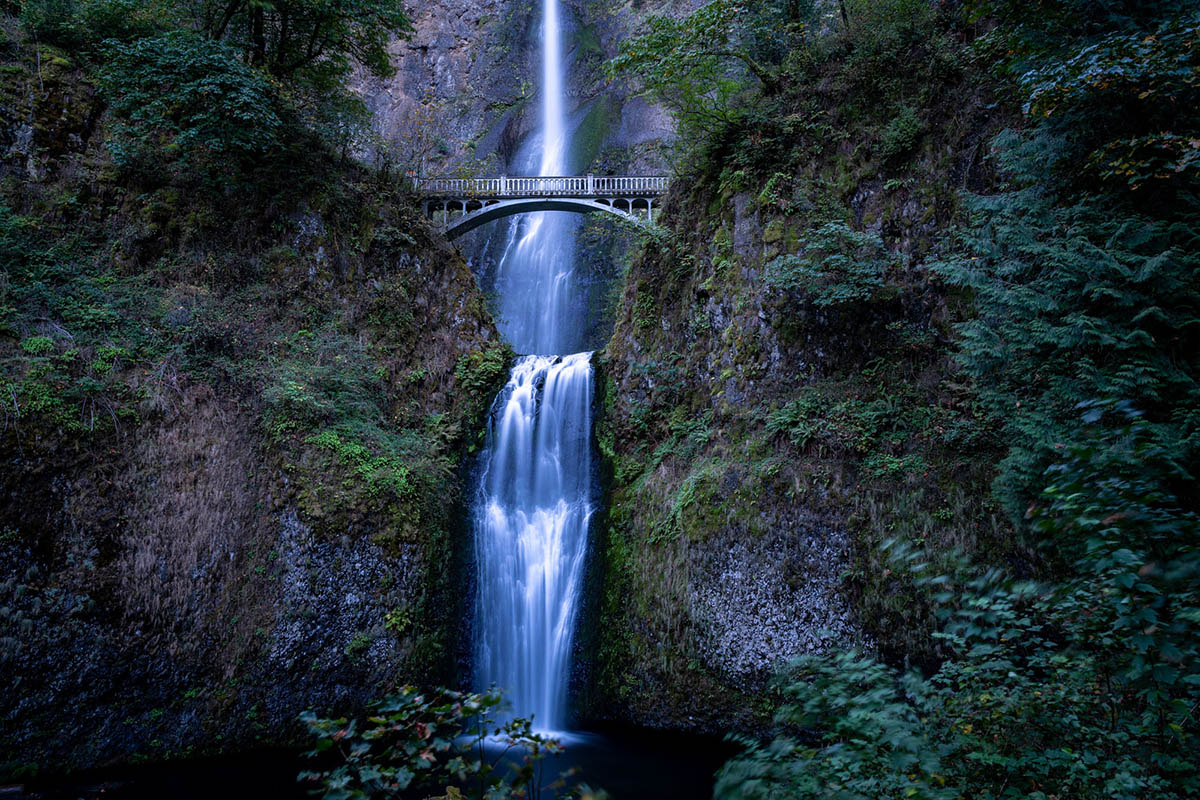 Columbia River Gorge
This is the crown jewel of Oregon. The water plunges a combined 611 feet and is guaranteed to instill a feeling of awe. A bridge built in 1914 stretches over the lower falls to complete a storybook picture. You'll likely have to wait your turn to take a picture with the falls unless you get there early. Multnomah Falls is a well-known tourist attraction.
I consider these falls to be the Disneyland of the Pacific Northwest, complete with a coffee stand, a restaurant, and a gift shop. Another benefit of getting an early start to view the falls is finding a spot to park. If you don't like crowds, you still don't want to miss seeing this incredible set of falls.
The crowd thins out significantly on the path beyond the bridge. You can hike the eleven switchbacks to get to the viewing platform at the top of Multnomah Falls. This is where you can look down to see the river vanish if you're feeling brave!
---
You'll feel like you stepped into a fairytale when you reach Ramona Falls. You'll arrive at the falls about 4 miles into the hike after crossing the Sandy River. There is no bridge, so be mindful that the Sandy River can be treacherous to cross—especially when the river swells later in the day or after significant rainfall.
Other than the river crossing, the trail isn't difficult and the landscape transforms as you approach Ramona Creek. Ramona Falls pours over a wall of natural basalt stairs and widens before it enters the pool below. There are a few shady and cool picnic spots near the falls, too.
---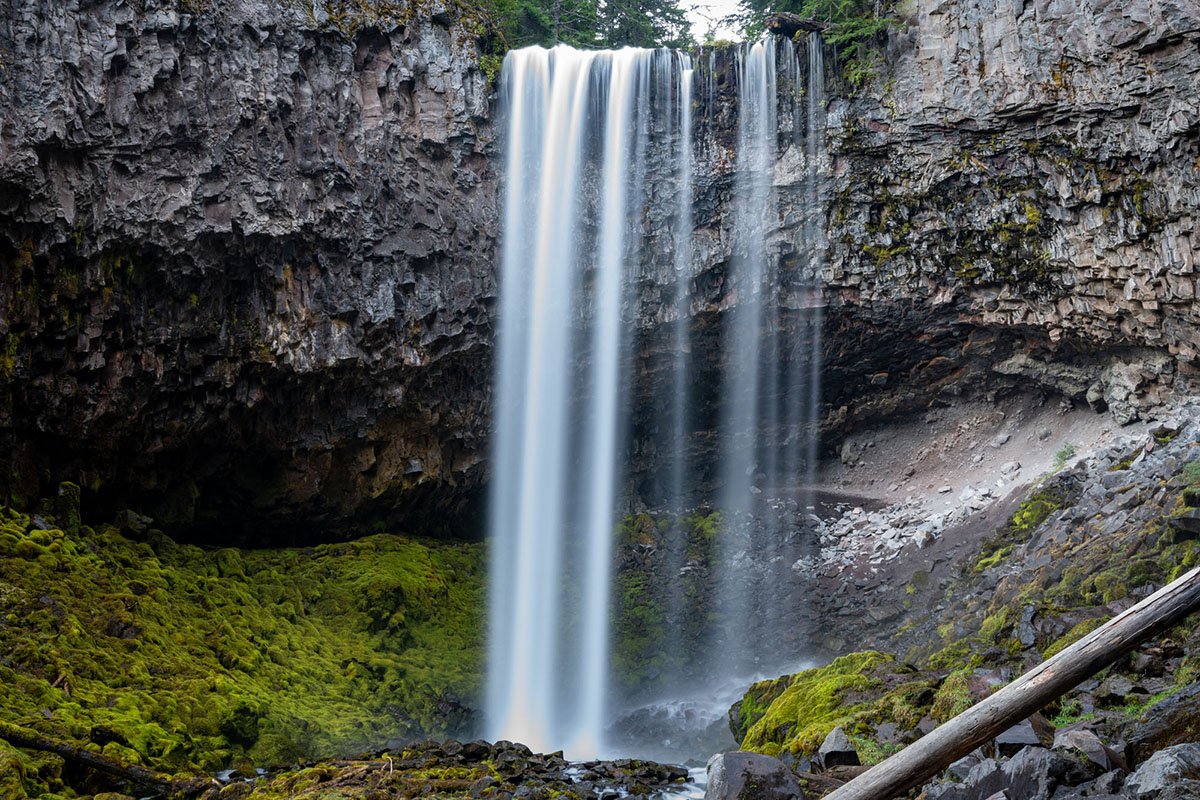 Mount Hood National Forest
Looking for a winter hike? Tamanawas Falls is known for its gorgeous winter display of snow and ice. Snowshoeing to the falls is a popular trek when Mount Hood gets a good dusting. There's evidence of a landslide as you approach the falls, so if you want to get closer, you'll have to do some scrambling.
It's worth the effort, but watch your step! The rocks are slick.
As you get closer to the falls, you'll see that there's enough space for you to walk behind them. Getting this close to the falls in the summer is a nice relief after a hot hike, though the temperature drops on the forested walk by Cold Spring Creek as well.
---
Columbia River Gorge
Our last set of falls is back in the lush green forests of the Columbia River Gorge. Though it's not necessary for everyone, it's not a bad idea to take some trekking poles. This 2-mile semi-loop trail has a total elevation gain of 400 feet through a stunning basalt canyon.
You'll cross bridges, pass a small, explorable cave, and end at the thundering falls. The cold pool at the base of Wahclella Falls is a welcome sight for summer hikers. The upper and lower falls combined are an impressive 127 feet.
The trail has a good amount of foot traffic, but there's plenty of room to spread out for a quick snack before sauntering back to your car.