Tamanawas Falls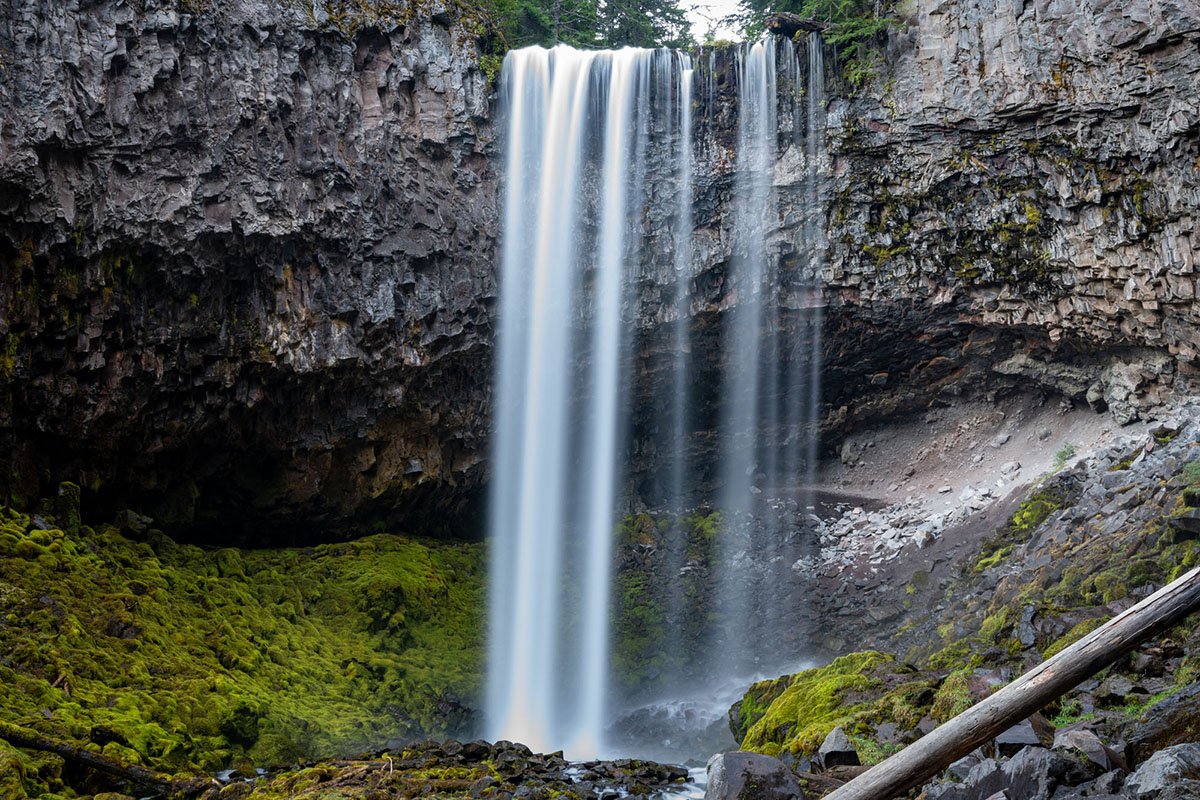 You'll have to work hard to reach Tamanawas Falls in Mt. Hood, Oregon, but the payoff at the end of the trail is worth the grind. The 100-foot tall falls are impressive from a distance, and look like something from a movie up close.
Of all the great waterfall hikes in Oregon, this one is among the most popular. Depending where you start, the hike there is either one mile, 3.4 miles or 5 miles round trip. You'll cross Cold Spring Creek a few times throughout the journey, and enjoy many forest views along the way. It's ranked as an easy trail, but we'll beg to differ if you do the five mile version.
There are several uphill portions of the trail, and as you approach the falls, you'll have to improvise and do some scrambling around rocks to reach the falls. Generally, the second half of the hike is much more uneven and challenging than the first half. You'll definitely want hiking boots for this adventure.
Videos:
Maps & Directions:
Get Driving Directions:
Tamanawas Falls, OR-35
Mt Hood, Oregon 97041
Visit the Tamanawas Falls Website
This time, it's OK to leave a trace (Review)
There are no reviews yet. Be the first one to write one.
Submit a review of Tamanawas Falls