Multnomah Falls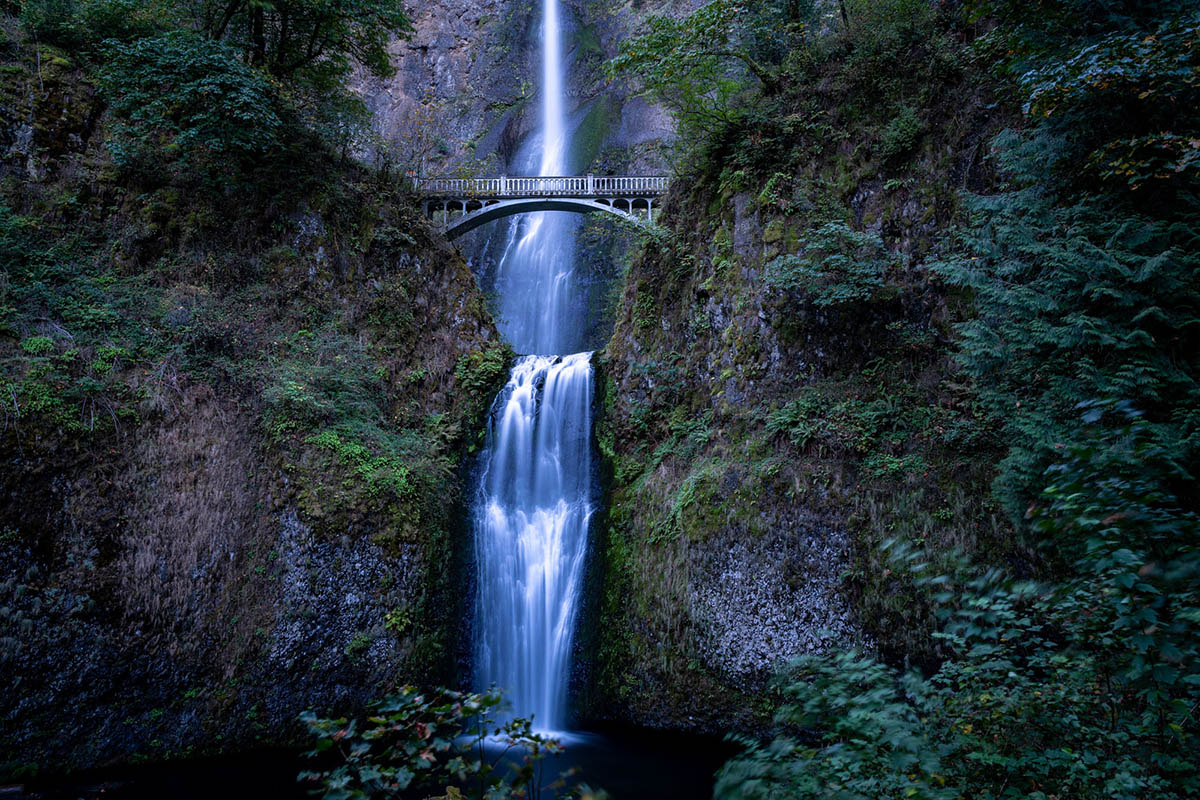 This is the crown jewel of Oregon. The water plunges a combined 611 feet and is guaranteed to instill a feeling of awe. A bridge built in 1914 stretches over the lower falls to complete a storybook picture. You'll likely have to wait your turn to take a picture with the falls unless you get there early. Multnomah Falls is a well-known tourist attraction.
I consider these falls to be the Disneyland of the Pacific Northwest, complete with a coffee stand, a restaurant, and a gift shop. Another benefit of getting an early start to view the falls is finding a spot to park. If you don't like crowds, you still don't want to miss seeing this incredible set of falls.
The crowd thins out significantly on the path beyond the bridge. You can hike the eleven switchbacks to get to the viewing platform at the top of Multnomah Falls. This is where you can look down to see the river vanish if you're feeling brave!
– Kristy Podruchny
Videos:
Maps & Directions:
Get Driving Directions:
Multnomah Falls, 50000 Historic Columbia River Hwy
Bridal Veil, Oregon 97010
This time, it's OK to leave a trace (Review)
There are no reviews yet. Be the first one to write one.
Submit a review of Multnomah Falls