Bridge of the Gods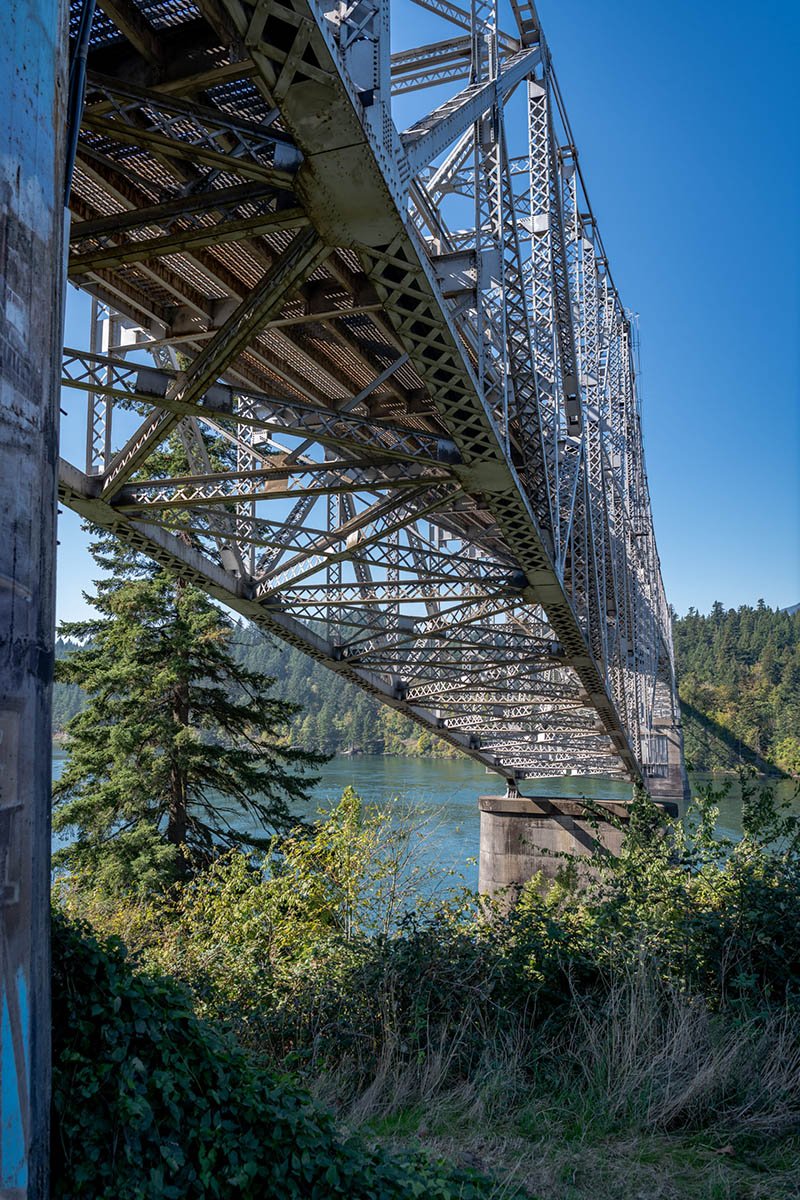 The Columbia River, like many across America, provides a natural border for neighboring states. In the case of Washington and Oregon, the divide is vast, yet not overwhelming. There are several crossing opportunities, however, the Bridge of the Gods is the pre-eminent option. If you don't love heights, the brief drive 141 feet above the Columbia River may be slightly harrowing. For extra anxiety, even in dry conditions, you'll feel your tires sliding a bit on the steel truss cantilever bridge.
The bridge stands out due to its size and ornate structure, and it gained notoriety a year after its 1926 construction when Charles Lindberg flew the Spirit of St. Louis both over and underneath it in a barnstorming gambit. Nearly a century later, the bridge was featured in the 2014 film, Wild, which chronicled Cheryl Strayed's journey along the Pacific Crest Trail, leading to much greater awareness among tourists and locals alike.
Those who thru hike the PCT must cross the bridge in the middle of traffic, as there is not yet a dedicated pedestrian (or equestrian!) lane.
Maps & Directions:
Get Driving Directions:
Bridge of the Gods, Cascade Locks, Washington 97014
Visit the Bridge of the Gods Website
This time, it's OK to leave a trace (Review)
There are no reviews yet. Be the first one to write one.
Submit a review of Bridge of the Gods