Perrine Memorial Bridge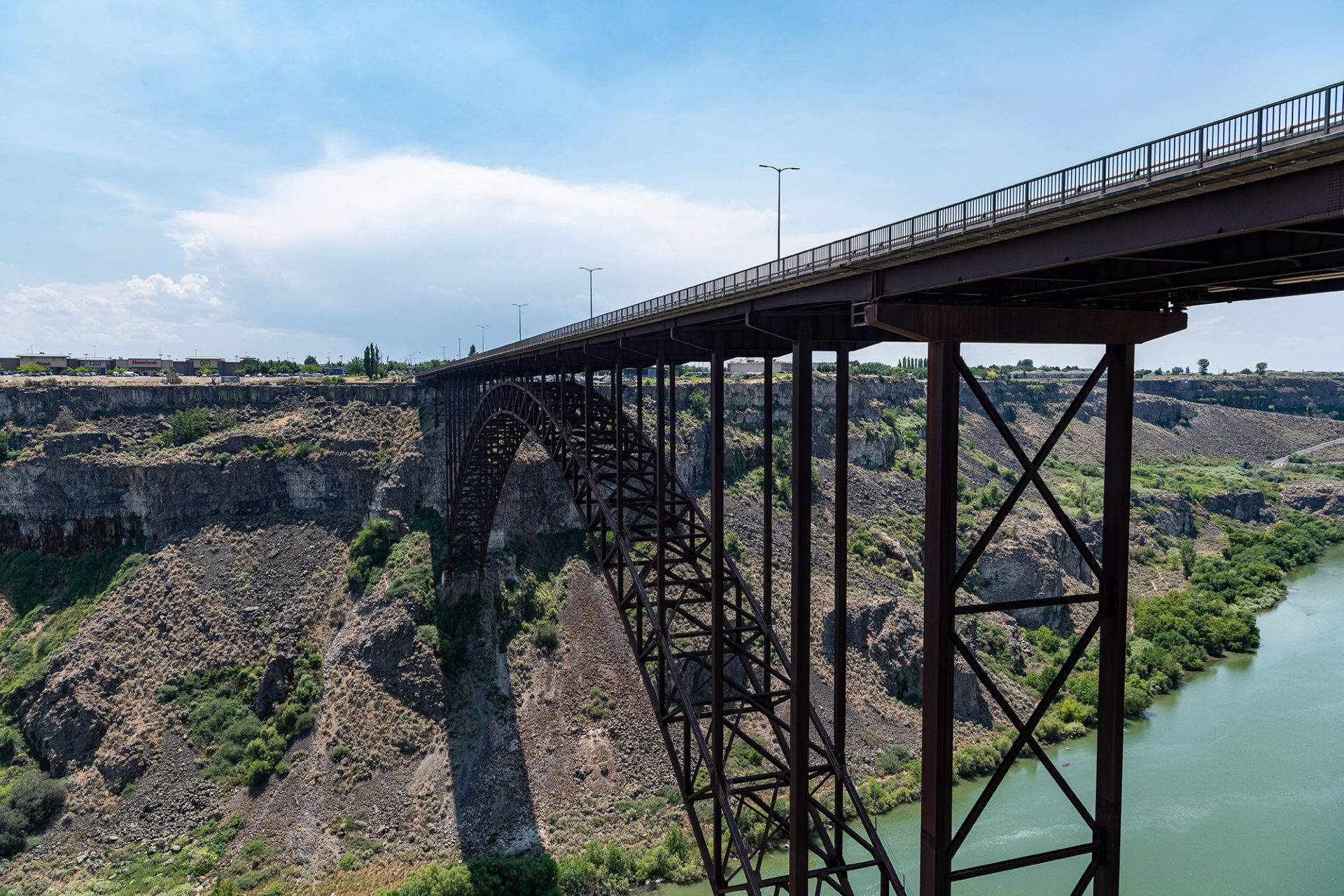 Idaho is known for waterfalls, but perhaps the most spectacular falls to be seen in Idaho aren't waterfalls. They're people.
Adrenaline junkies from all over the world come to Twin Falls to test their fears at the Perrine Memorial Bridge, where BASE jumpers plunge off the 486-foot bridge toward the Snake River below before pulling the rip-cord to open their parachutes.
Perrine Memorial Bridge is technically the only location in the US that's open to BASE jumpers year-round. The location was made famous by Evil Knievel in the 1970s, and today, you'll see multiple jumpers plunge from the bridge on a daily basis.
If you're brave (crazy?) enough to try it, several companies like Tandem Base offer tandem jumps with experienced pros.
Maps & Directions:
Get Driving Directions:
Perrine Memorial Bridge, Jerome , Idaho 83338
This time, it's OK to leave a trace (Review)
There are no reviews yet. Be the first one to write one.
Submit a review of Perrine Memorial Bridge