Quechee Gorge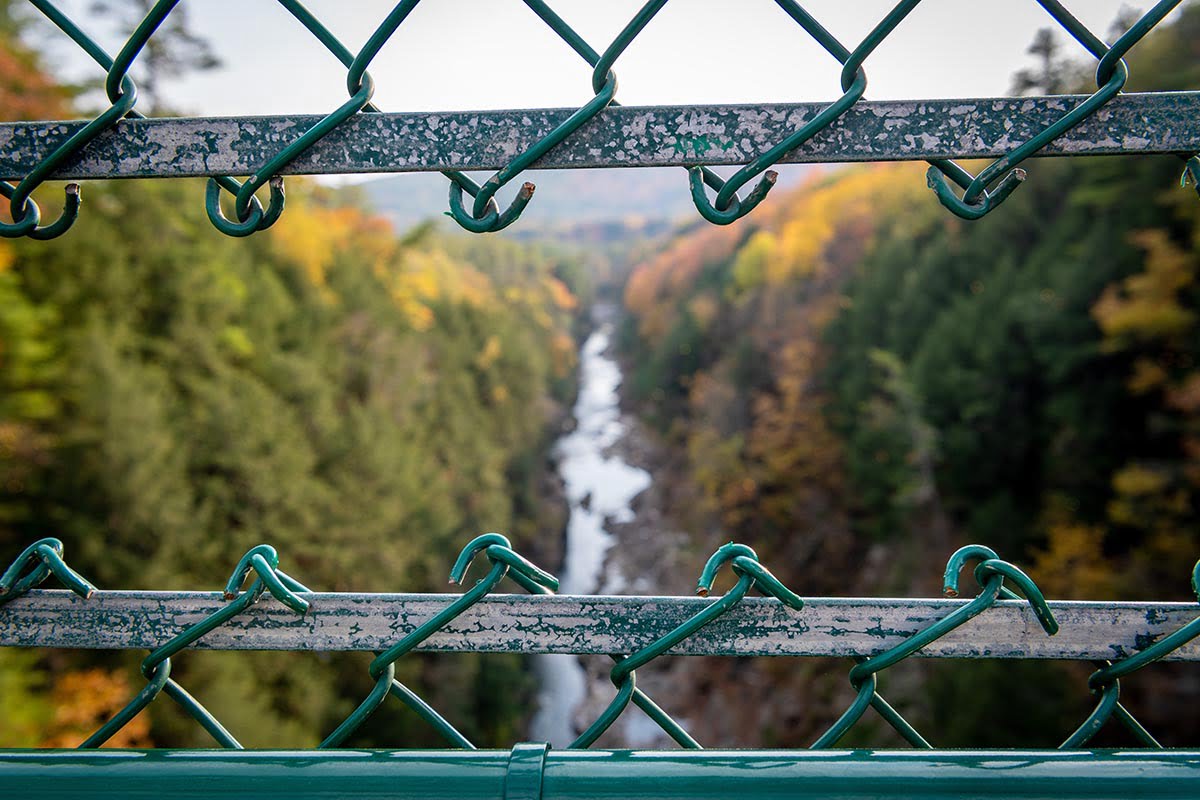 The Quechee Gorge is located in Quechee, Vermont along U.S. Route 4. The gorge is 165 feet deep and is the deepest gorge in Vermont. It serves as a popular tourist attraction in Quechee State Park and can be viewed from the U.S. Route 4 bridge and from trails on both sides of the gorge. Many people from around New England flock to the gorge for the views. The Ottauquechee River flows through the bottom of the gorge and is a popular whitewater kayak run.
Maps & Directions:
Get Driving Directions:
Quechee Gorge, Hartford, Vermont 05001
This time, it's OK to leave a trace (Review)
There are no reviews yet. Be the first one to write one.
Submit a review of Quechee Gorge
This article uses material from the Wikipedia article "Quechee Gorge", which is released under the Creative Commons Attribution-Share-Alike License 3.0.