Race Brook Falls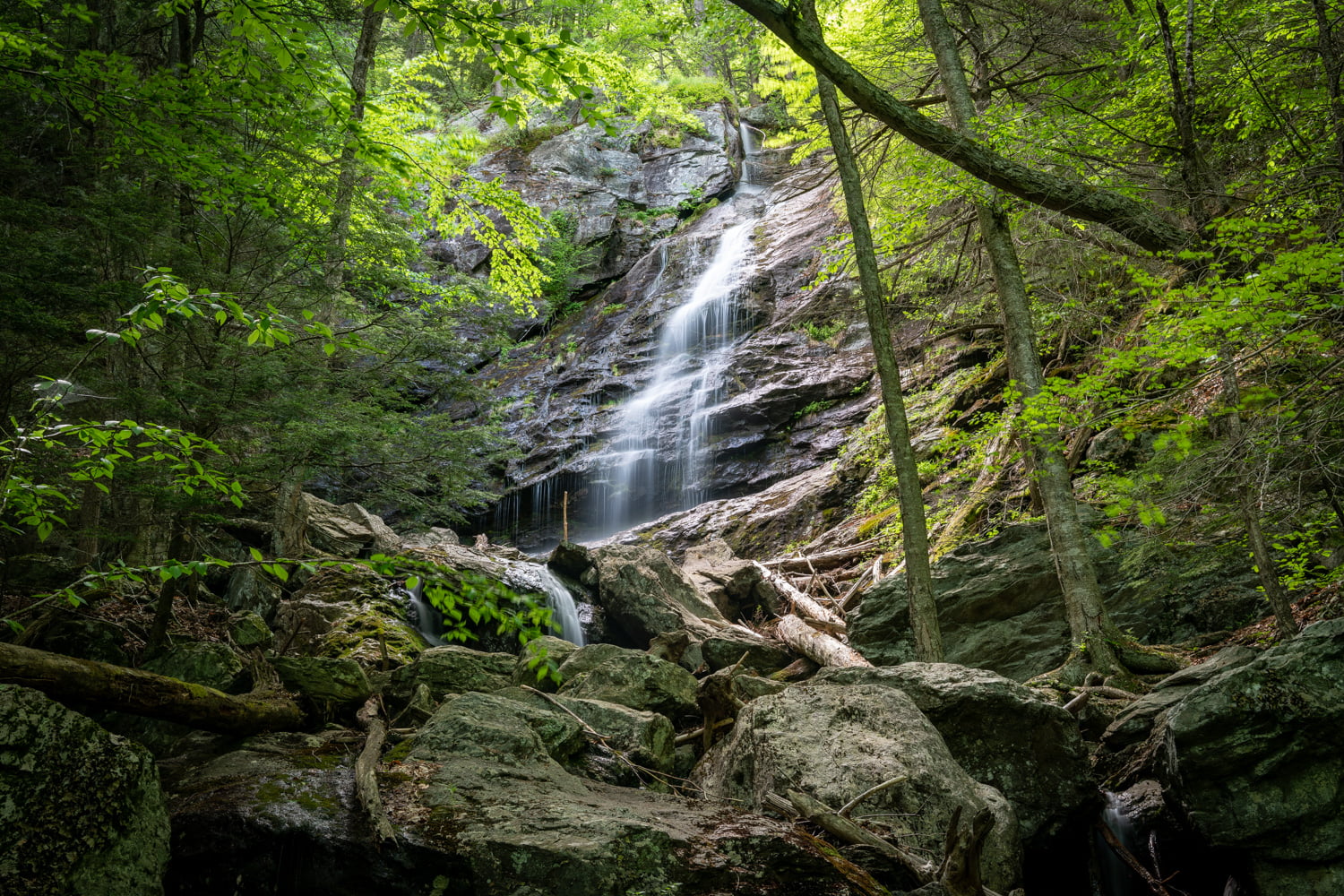 Race Brook Falls is a 3.8 mile roundtrip waterfall hike in Sheffield, Massachusetts. The inlcine is quite steep and will be challenging for beginning hikers. There are a few water crossings along the way. The trail is relatively well-marked, and is popular during the spring and summer seasons.
The trail follows the waterfall's runoff stream up the hill, and you'll gain just over 1,200 feet in elevation on the hike, so it's a great workout.
Maps & Directions:
Get Driving Directions:
Race Brook Falls, 716-732 S Undermountain Rd
Sheffield, Massachusetts 01257
Visit the Race Brook Falls Website
This time, it's OK to leave a trace (Review)
There are no reviews yet. Be the first one to write one.
Submit a review of Race Brook Falls