Toketee Falls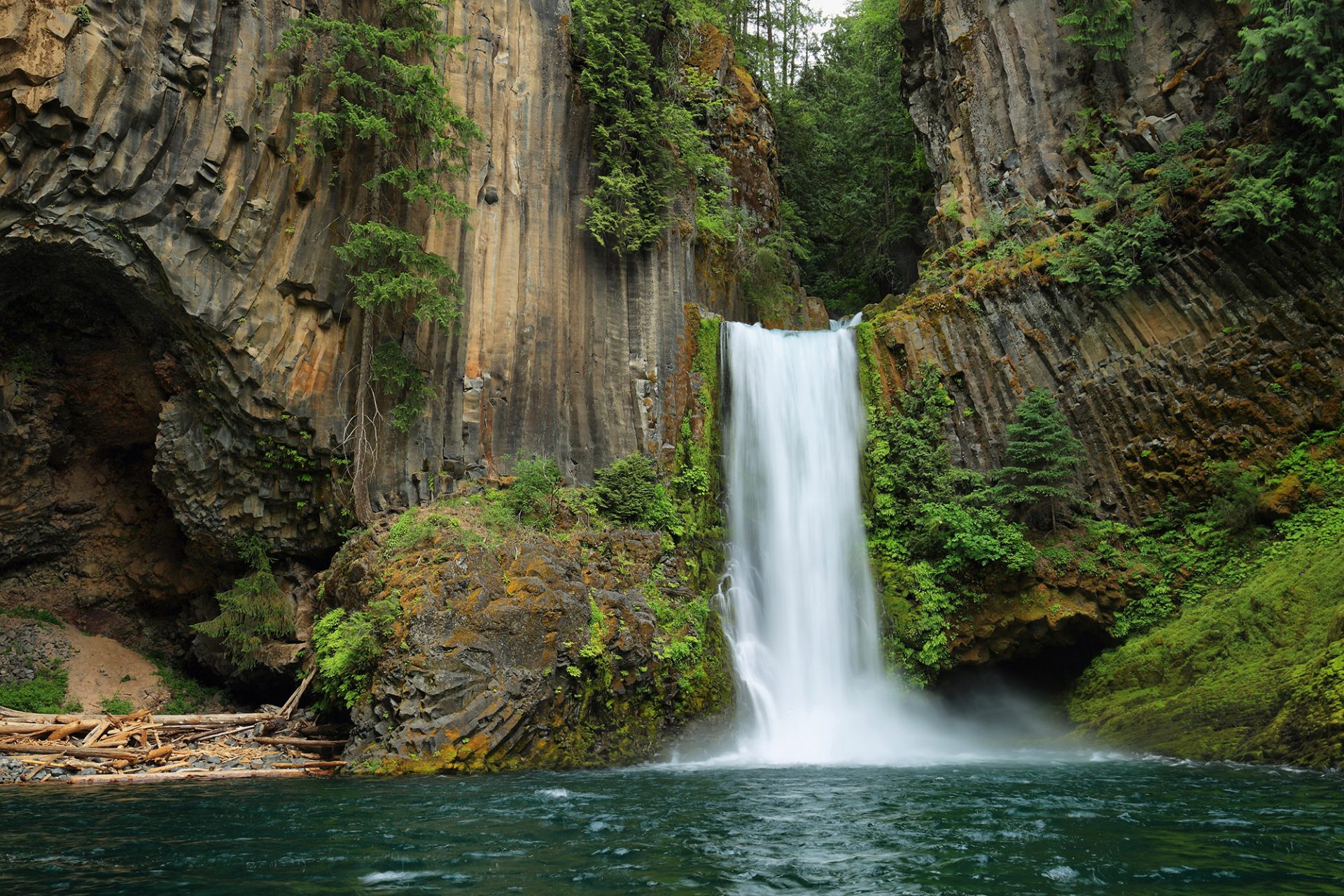 Toketee Falls is a waterfall in Douglas County, Oregon, United States, on the North Umpqua River at its confluence with the Clearwater River. It is located approximately 58 miles (93 km) east of Roseburg near Oregon Route 138. Toketee (pronounced TOKE-uh-tee), is a Chinook Jargon word meaning "pretty" or "graceful". The falls was officially named by a United States Board on Geographic Names decision in 1916, over alternate names Ireland Falls and Toketie Falls.
Maps & Directions:
Get Driving Directions:
Toketee Falls, Idleyld Park, Oregon 97447
This time, it's OK to leave a trace (Review)
There are no reviews yet. Be the first one to write one.
Submit a review of Toketee Falls
This article uses material from the Wikipedia article "Toketee Falls", which is released under the Creative Commons Attribution-Share-Alike License 3.0.