Kanawha Falls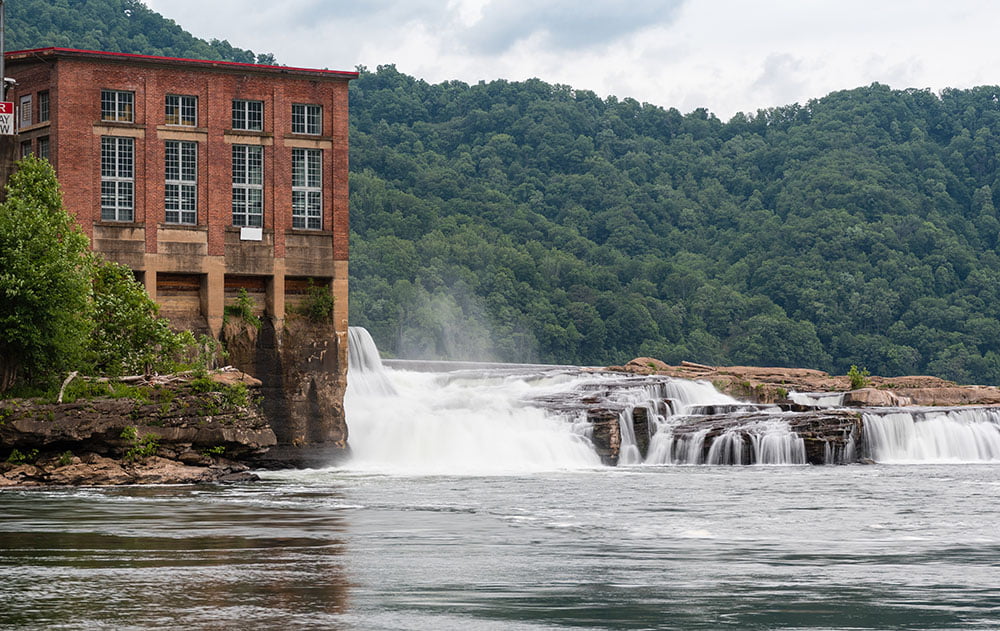 Kanawha Falls spans the entire Kanawha River. An adjacent hydropower facility diverts some of the river water away, but the falls still yield a steady surge and a drop of roughly 15 feet.
It's easily accessible off the Midland Trail and only a short drive from the nearby town of Gauley Bridge.
Reviews of Kanawha Falls
There are no reviews yet. Be the first one to write one.
Submit a Review