Glade Creek Grist Mill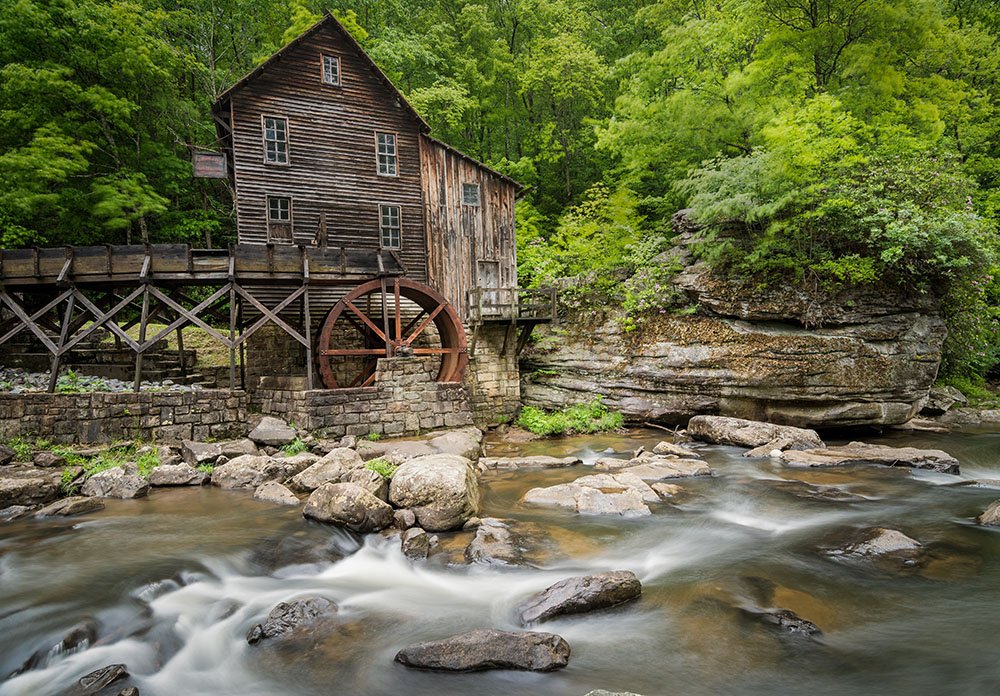 Glade Creek Grist Mill is part of Babcock State Park, and it's absolutely worth the 30-minute drive from Fayetteville. It's hard to prove one way or the other, but many claim that this gem is the most photographed mill in the U.S.
Built in 1976, it's still a working mill. During visitor hours, tour guides walk you through the process of grinding corn into cornmeal.
The overall scene is like a postcard come to life. No wonder that countless couples have taken their wedding photos here, while vacationers have come from all over the world to take in the tranquil scene.
Maps & Directions:
Get Driving Directions:
Glade Creek Grist Mill, Park Forest 802
Danese, West Virginia 25831
This time, it's OK to leave a trace (Review)
There are no reviews yet. Be the first one to write one.
Submit a review of Glade Creek Grist Mill