Breaks Interstate Park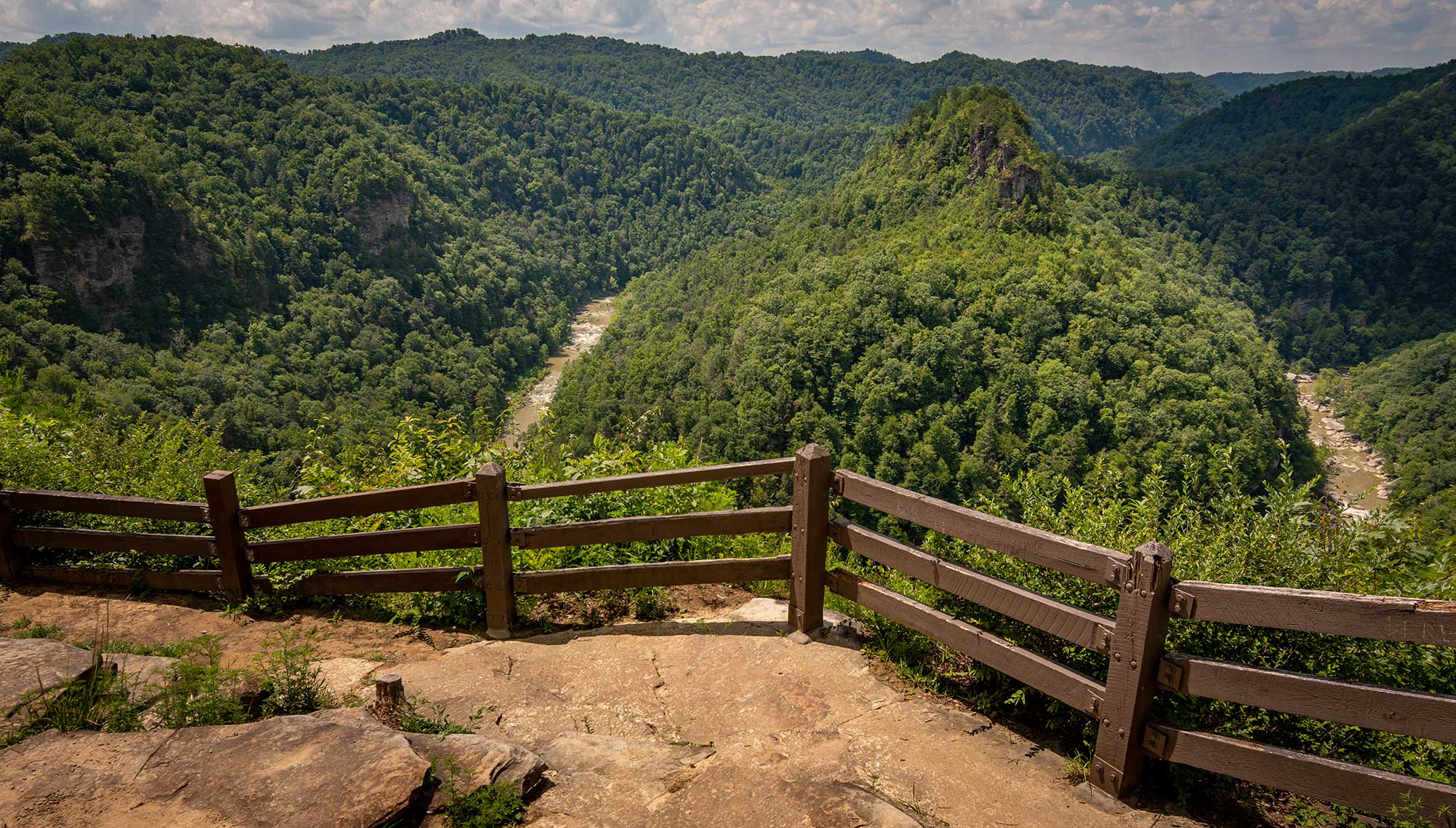 Breaks Interstate Park is a bi-state state park located partly in southeastern Kentucky and mostly in southwestern Virginia, in the Jefferson National Forest, at the northeastern terminus of Pine Mountain. Rather than their respective state park systems, it is instead administered by an interstate compact between the states of Virginia and Kentucky. It is one of several interstate parks in the United States, but only one of two operated jointly under a compact rather than as two separate state park units. The Virginia Department of Conservation and Recreation and the Kentucky Department of Parks are still major partner organizations, however.
The Breaks is also referred as the "Grand Canyon of the South", through which the Russell Fork river and Clinchfield Railroad (now the CSX Transportation Kingsport Subdivision) run. It is accessed via highway 80 (Virginia 80 and Kentucky 80), between Haysi, Virginia, and Elkhorn City, Kentucky, and passes through the community of Breaks, Virginia, east of the park.
Maps & Directions:
Get Driving Directions:
Breaks Interstate Park, 627 Commission Cir
Breaks, Virginia 24607
This time, it's OK to leave a trace (Review)
There are no reviews yet. Be the first one to write one.
Submit a review of Breaks Interstate Park
This article uses material from the Wikipedia article "Breaks Interstate Park", which is released under the Creative Commons Attribution-Share-Alike License 3.0.