Carlsbad Caverns National Park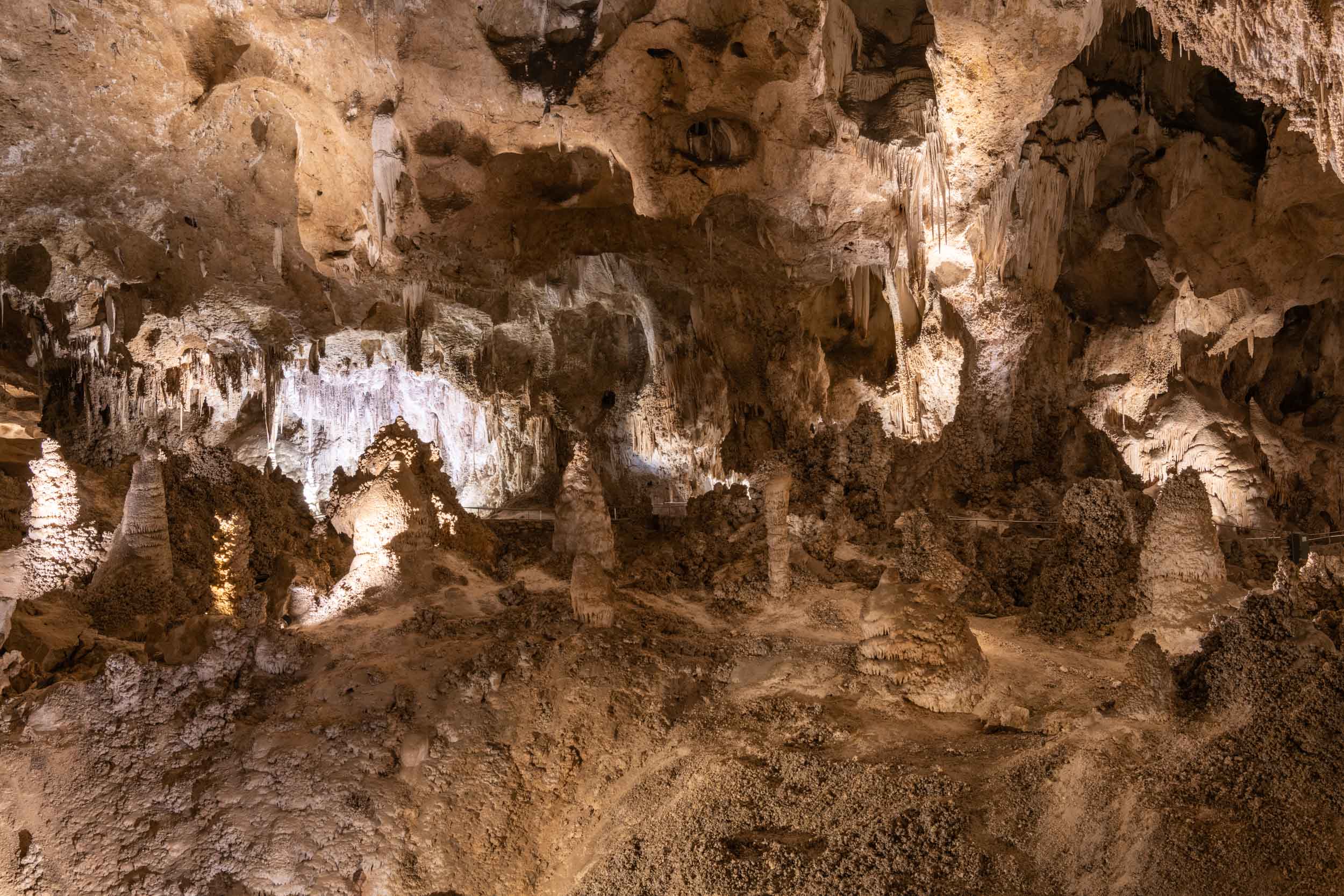 Carlsbad Caverns National Park is an American national park in the Guadalupe Mountains of southeastern New Mexico. The primary attraction of the park is the show cave Carlsbad Cavern. Visitors to the cave can hike in on their own via the natural entrance or take an elevator from the visitor center.
The park entrance is located on US Highway 62/180, approximately 18 miles (29 km) southwest of Carlsbad, New Mexico. Carlsbad Caverns National Park participates in the Junior Ranger Program. The park has two entries on the National Register of Historic Places: The Caverns Historic District and the Rattlesnake Springs Historic District. Approximately two thirds of the park has been set aside as a wilderness area, helping to ensure no future changes will be made to the habitat.
Carlsbad Cavern includes a large limestone chamber, named simply the Big Room, which is almost 4,000 feet (1,220 m) long, 625 feet (191 m) wide, and 255 feet (78 m) high at its highest point. The Big Room is the largest chamber in North America and the thirty-first largest in the world.
Reviews of Carlsbad Caverns National Park
There are no reviews yet. Be the first one to write one.
Submit a Review
This article uses material from the Wikipedia article "Carlsbad Caverns National Park", which is released under the Creative Commons Attribution-Share-Alike License 3.0.