Goblin Valley State Park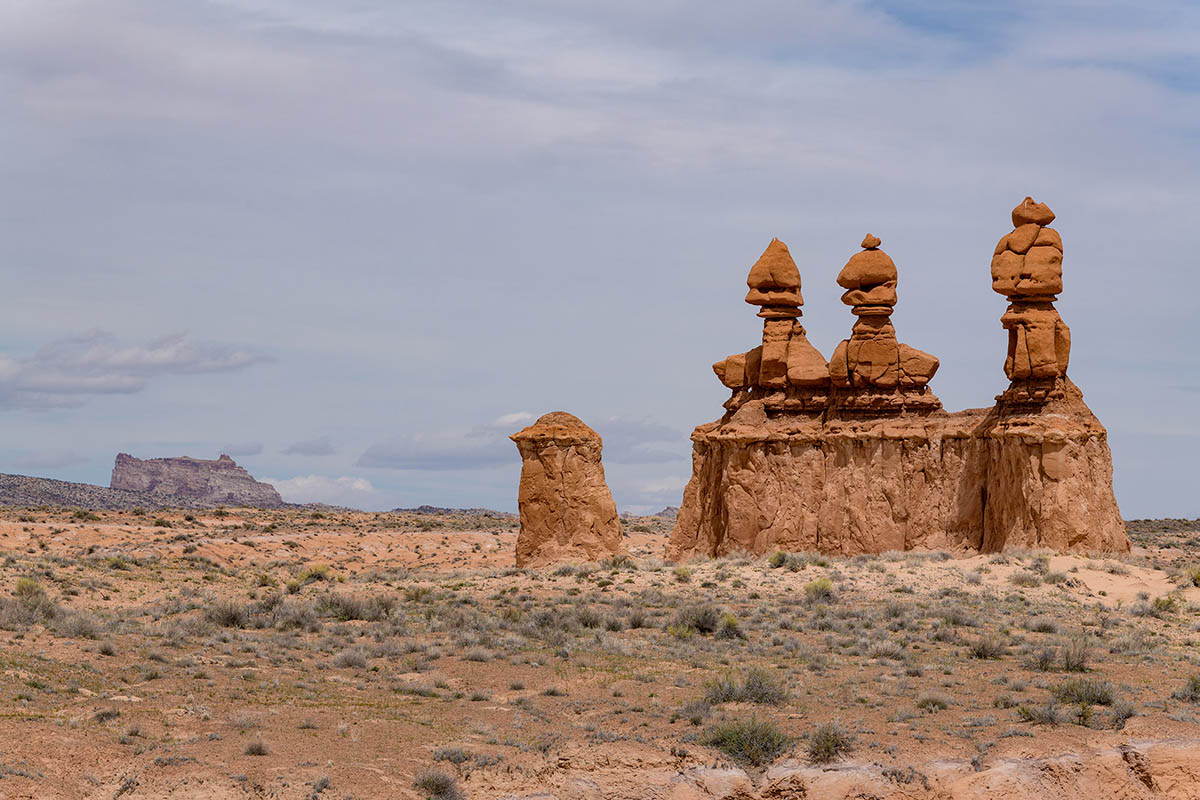 Utah is filled with spectacular landscapes and impressive National Parks, but Goblin Valley State Park is often overlooked. It's somewhat hidden in the middle of nowhere, about 45 minutes southwest off of Interstate 70 and due west of legendary Moab, Utah.
The goblins in this case are hoodoos, which can be found sprinkled around the southwest. Bryce Canyon National Park is probably most famous for hoodoos, but you can also find them here in Goblin Valley.
The hoodoos of Goblin Valley tend to resemble mushrooms, and give the landscape an other-worldly vibe. Goblin Valley is a popular astrophotography destination thanks to the unique sandstone formations, and some of the darkest skies you can find in North America.
Other lesser-known hoodoo hotspots include the Bisti Badlands in New Mexico and the Devil's Garden in Escalante, as well as the Toadstool Hoodoos near Kanab, Utah.
Maps & Directions:
Get Driving Directions:
Goblin Valley State Park, Goblin Valley Road
Green River, Utah 84525
This time, it's OK to leave a trace (Review)
There are no reviews yet. Be the first one to write one.
Submit a review of Goblin Valley State Park