Dead Horse Point State Park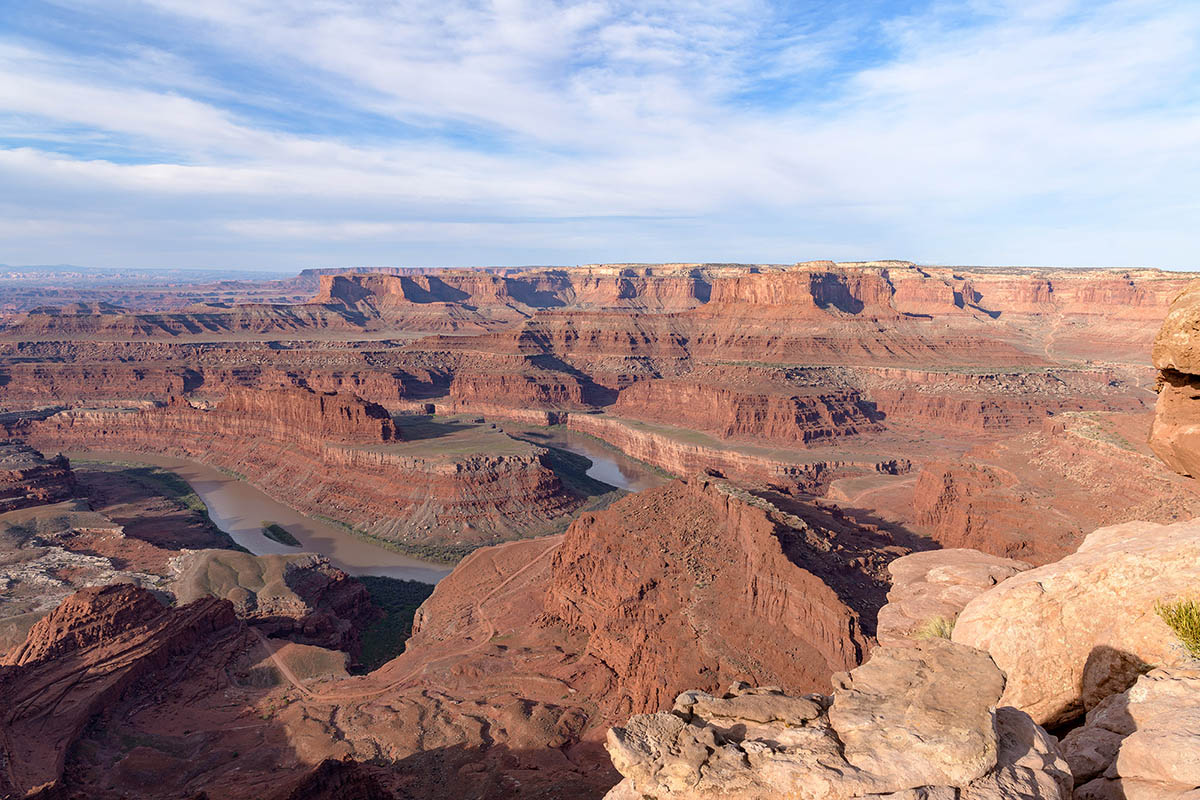 Moab is a can't miss destination in Utah, and it's a target-rich environment with the outstanding Arches National Park and Canyonlands National Parks. There's no shortage of sights to see in this western Utah dreamscape, but don't overlook Dead Horse Point State Park.
It's basically a single-vista park, as the iconic Colorado River view is just a short hike away from the parking lot. You'll likely spend more time driving there and back than you'll spend at the park itself. But the view is worth the detour, especially if you're already visiting nearby Canyonlands. It's a bit further from Arches.
If you're uneasy with heights, you may not love the hike to the ledge that delivers the best view, as there's an incredible 2,000 foot drop to the Colorado.
It often gets very windy there as well, so if you're looking for a classic landscape shot with your tripod, don't leave it unattended, or your Nikon may end up with the ghosts of the late horses who, as legend has it, were corralled on the ledge and left without drinking water despite the view of the mighty river below.
Maps & Directions:
Get Driving Directions:
Dead Horse Point State Park, Utah 313
Moab, Utah 84532
This time, it's OK to leave a trace (Review)
There are no reviews yet. Be the first one to write one.
Submit a review of Dead Horse Point State Park