Horseshoe Bend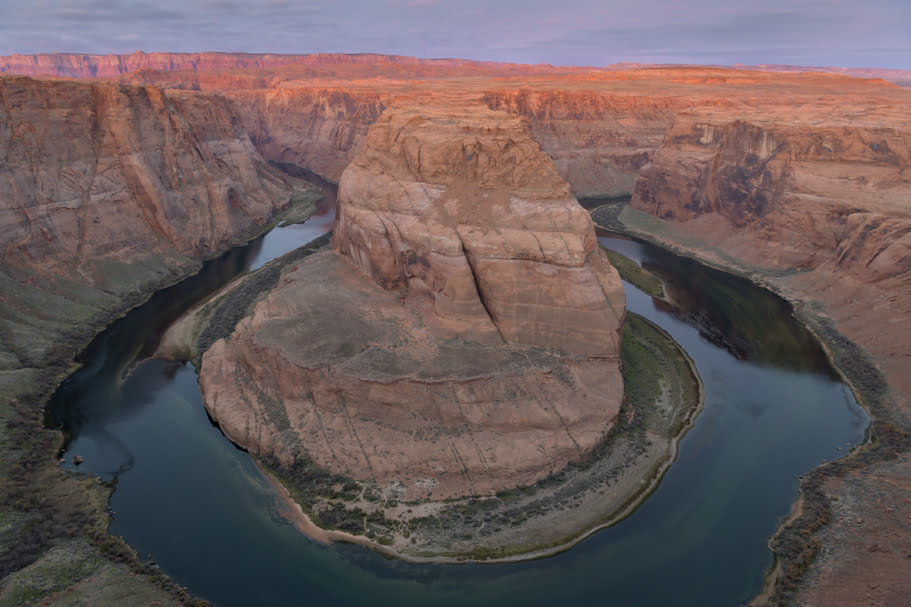 Ten years ago, Horseshoe Bend in Page, Arizona was known to mostly just photographers and locals. Those days are long gone, mostly thanks to Instagram.
Once upon a time, a few hundred people might visit the overlook during the summer months. In wintertime, many days you could have the place to yourself.
By now, unless you don't have an Instagram account, you must have seen Horseshoe Bend's now-iconic overlook, which hovers 1,000 feet above the Colorado River. In the last 5-6 years, the location has become so popular that Page, Arizona authorities have had to deal with a few unfortunate problems: Overcrowding and accidental deaths. In 2018, an estimated 2 million tourists visited the overlook, and it's generally crowded from before sunrise through sunset every single day.
For those not afraid of heights, it's tempting to get the classic standing too close to the edge selfie. Sadly, several tourists have plunged to their deaths in accidental falls. At least six tourists have fallen from the overlook in recent years.
In July of 2018, an observation deck complete with guard-rails was installed in the center-most area of the overlook, there's still plenty of unguarded portions of the cliff where you can walk right up to the edge – at your own risk. You're responsible for your own safety.
Sunrise and sunset are both especially popular times, and often the parking lot is overflowing with cars. From the lot, it's about a mile hike, mostly downhill, to the edge of the canyon. Since late 2018, the park now charges for admission, starting at $10 for passenger vehicles.
Maps & Directions:
Get Driving Directions:
Horseshoe Bend, Page, Arizona 86040
Visit the Horseshoe Bend Website
This time, it's OK to leave a trace (Review)
There are no reviews yet. Be the first one to write one.
Submit a review of Horseshoe Bend