Kelso Dunes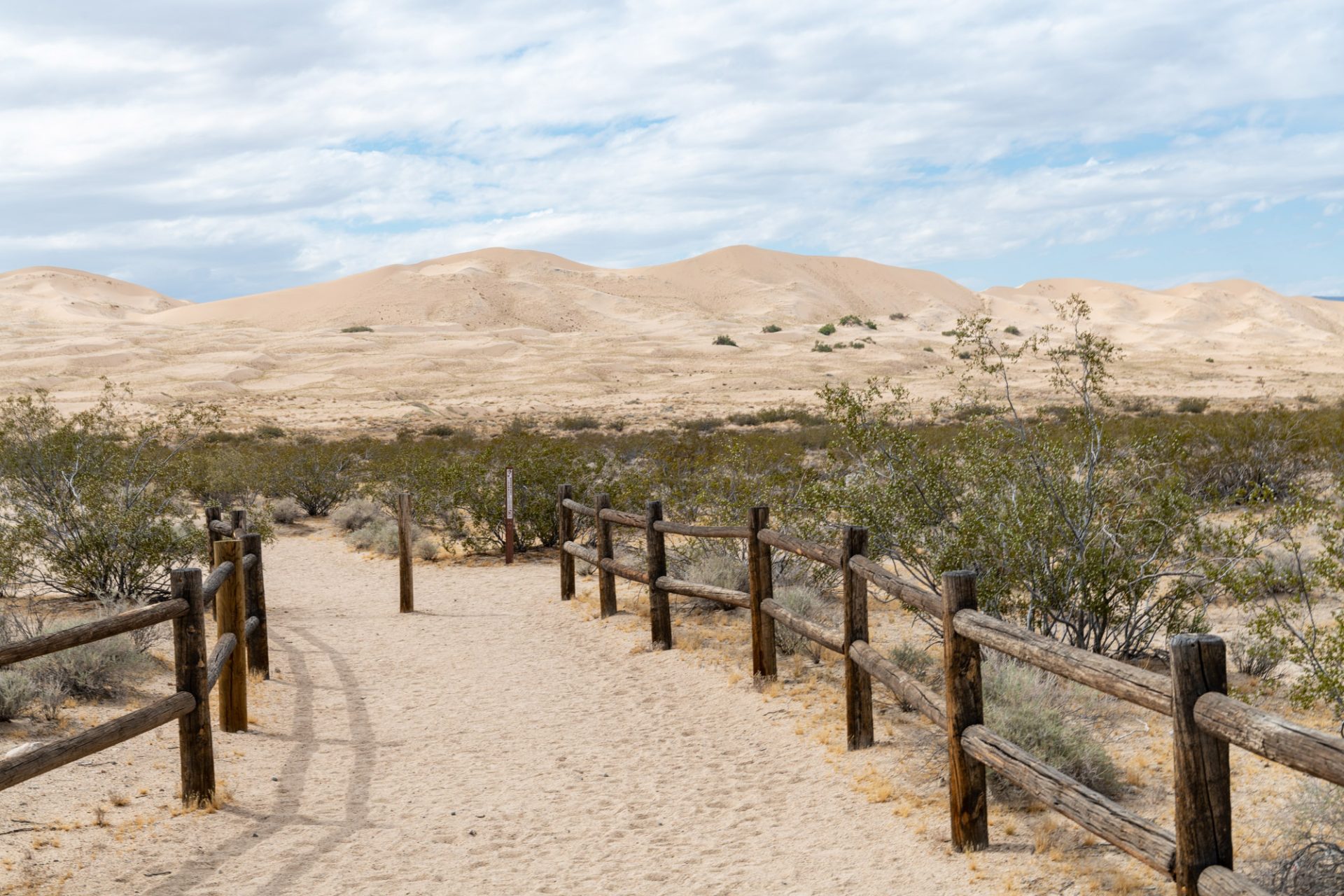 Kelso Dunes, also known as the Kelso Dune Field, is the largest field of aeolian sand deposits in the Mojave Desert. The region is protected by the Mojave National Preserve and is located near the town of Baker, San Bernardino County, California, and the Preserve Visitor Center. The dune field covers 45 square miles (120 km2) and includes migrating dunes, vegetation-stabilized dunes, sand sheets, and sand ramps. The tallest dunes rise up to 650 feet (200 m) above the surrounding terrain.
Maps & Directions:
Get Driving Directions:
Kelso Dunes, California
This time, it's OK to leave a trace (Review)
There are no reviews yet. Be the first one to write one.
Submit a review of Kelso Dunes
This article uses material from the Wikipedia article "Kelso Dunes", which is released under the Creative Commons Attribution-Share-Alike License 3.0.