Kerry Park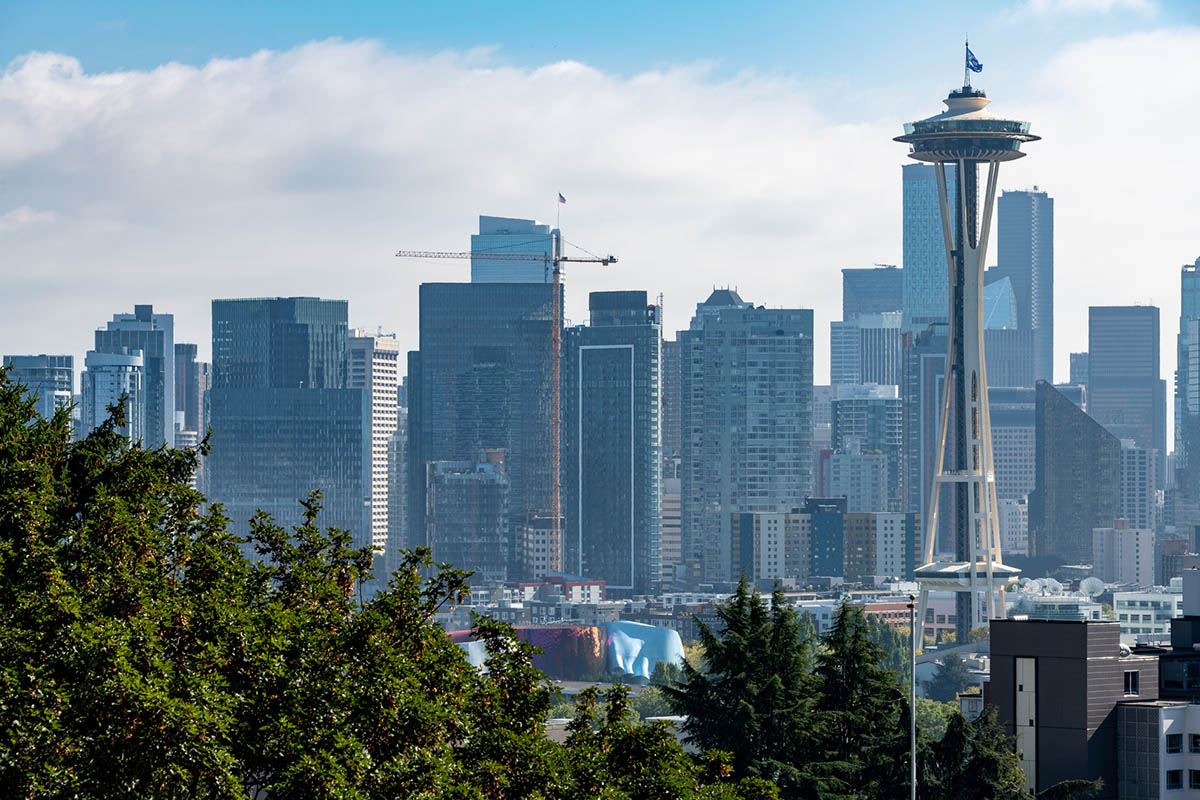 There are several location options for a Seattle skyline photo location, but Kerry Park is an easily accessible spot for an iconic view of the Space Needle and the Emerald City.
The park is a small overlook in an otherwise quiet neighborhood just northwest of downtown. The hilltop park tends to be crowded throughout the day and into the night, as it's well known by photographers, tourists and locals alike.
Depending upon the weather and cloud cover, you may be able to see Mount Rainier in the backdrop behind the city as well.
You can also schedule an outdoor ceremony here with a little bit of planning.
Maps & Directions:
Get Driving Directions:
Kerry Park, 211 W Highland Dr
Seattle, Washington 98119
This time, it's OK to leave a trace (Review)
There are no reviews yet. Be the first one to write one.
Submit a review of Kerry Park