Roosevelt Arch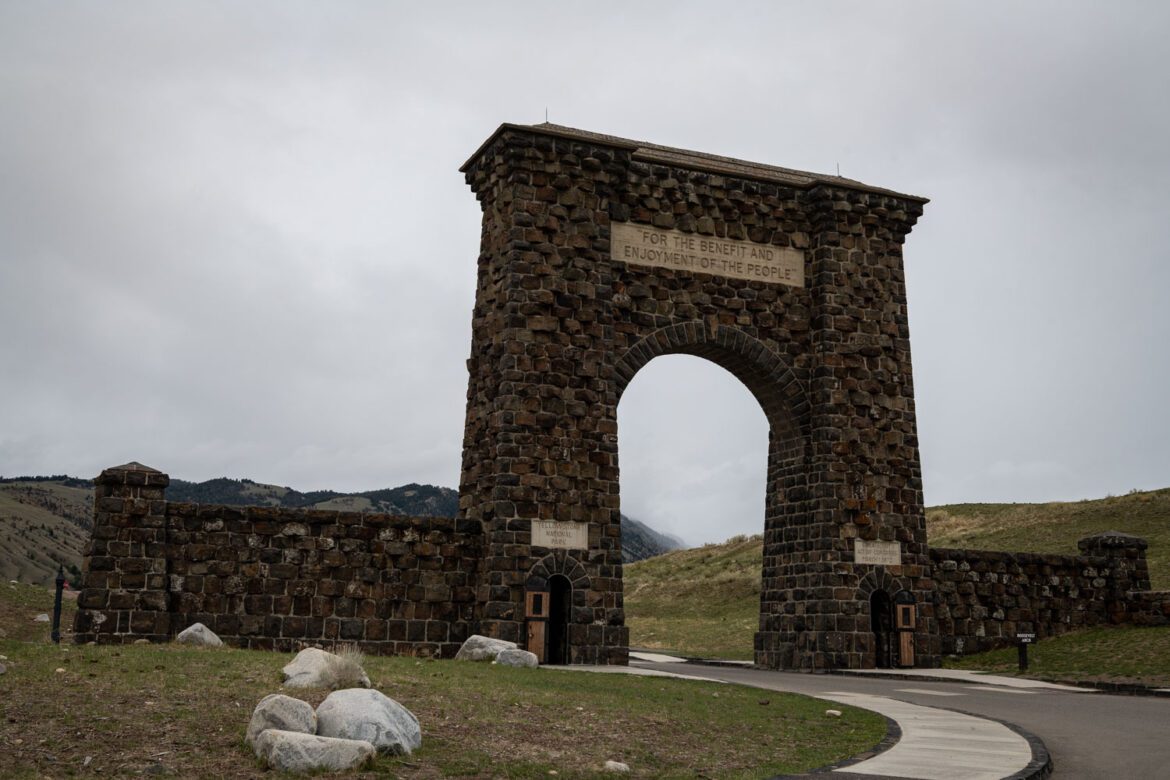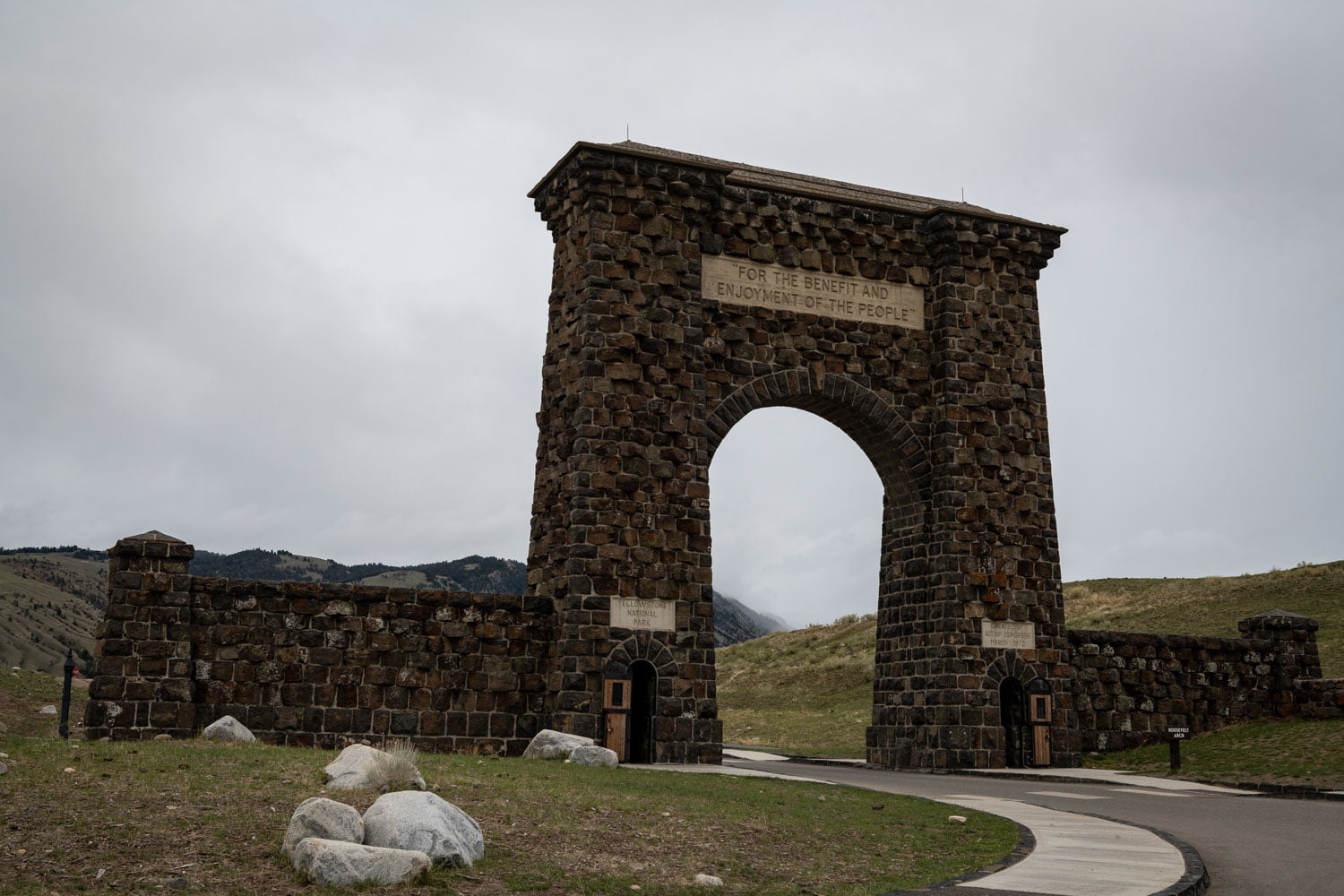 The Roosevelt Arch is a rusticated triumphal arch at the north entrance to Yellowstone National Park in Gardiner, Montana, United States. Constructed under the supervision of the US Army at Fort Yellowstone, its cornerstone was laid down by President Theodore Roosevelt in 1903. The top of the arch is inscribed with a quote from the Organic Act of 1872, the legislation which created Yellowstone, which reads: "For the Benefit and Enjoyment of the People".
The idea of the arch is attributed to Hiram Martin Chittenden, who felt that the area surrounding Gardiner was not sufficiently impressive and required an emphatic statement of arrival at the famous park. Before 1903, trains brought visitors to Cinnabar, Montana, which was a few miles northwest of Gardiner, Montana, where people would transfer onto horse-drawn coaches to enter the park. In 1903, the railway finally came to Gardiner. With the development of the Gardiner train station, the arch was proposed as part of the station ensemble.
Maps & Directions:
Get Driving Directions:
Roosevelt Arch, 2819 US-89
Gardiner, Montana 59030
Visit the Roosevelt Arch Website
This time, it's OK to leave a trace (Review)
There are no reviews yet. Be the first one to write one.
Submit a review of Roosevelt Arch
This article uses material from the Wikipedia article "Roosevelt Arch", which is released under the Creative Commons Attribution-Share-Alike License 3.0.