Carhenge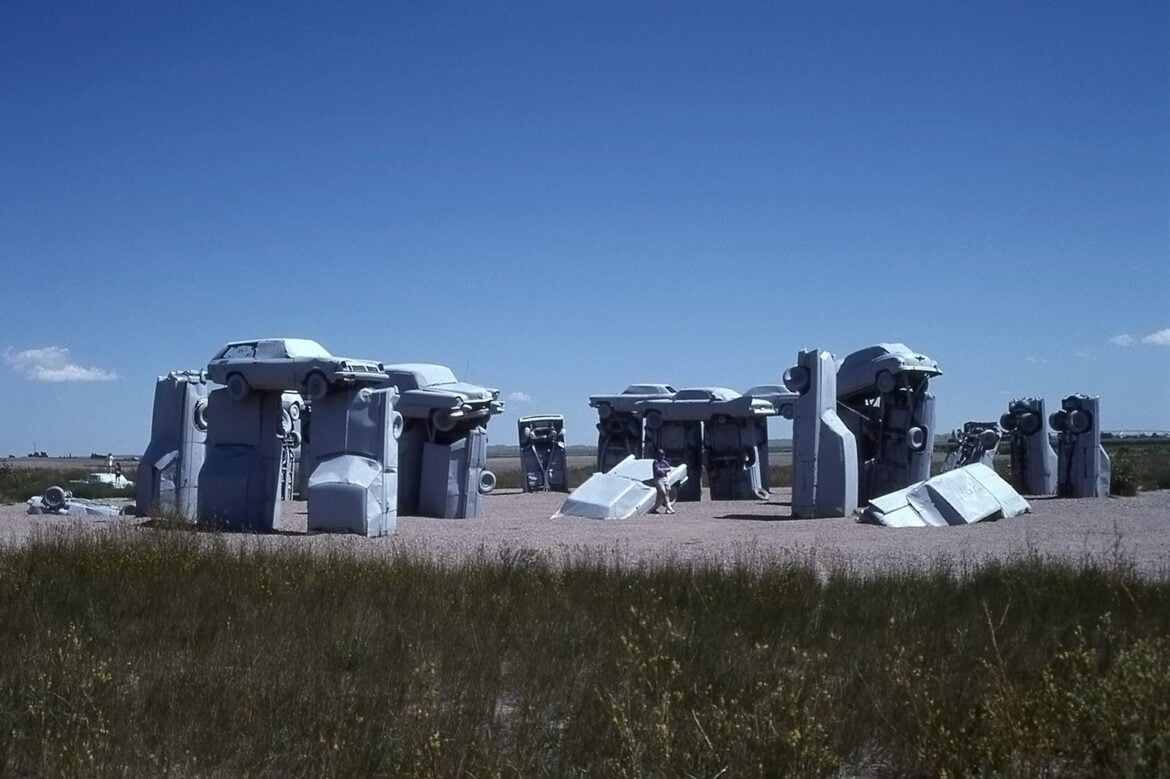 Carhenge is a replica of England's Stonehenge located near the city of Alliance, Nebraska, in the High Plains region of the United States. Instead of being built with large standing stones, as is the case with the original Stonehenge, Carhenge is formed from vintage American automobiles, all covered with gray spray paint. Built by Jim Reinders, it was dedicated at the June 1987 summer solstice. In 2006, a visitor center was constructed to serve the site.
Maps & Directions:
Get Driving Directions:
Carhenge, 2151 County Road 59
Alliance, Nebraska 69301
This time, it's OK to leave a trace (Review)
There are no reviews yet. Be the first one to write one.
Submit a review of Carhenge
This article uses material from the Wikipedia article "Carhenge", which is released under the Creative Commons Attribution-Share-Alike License 3.0.