Scotts Bluff National Monument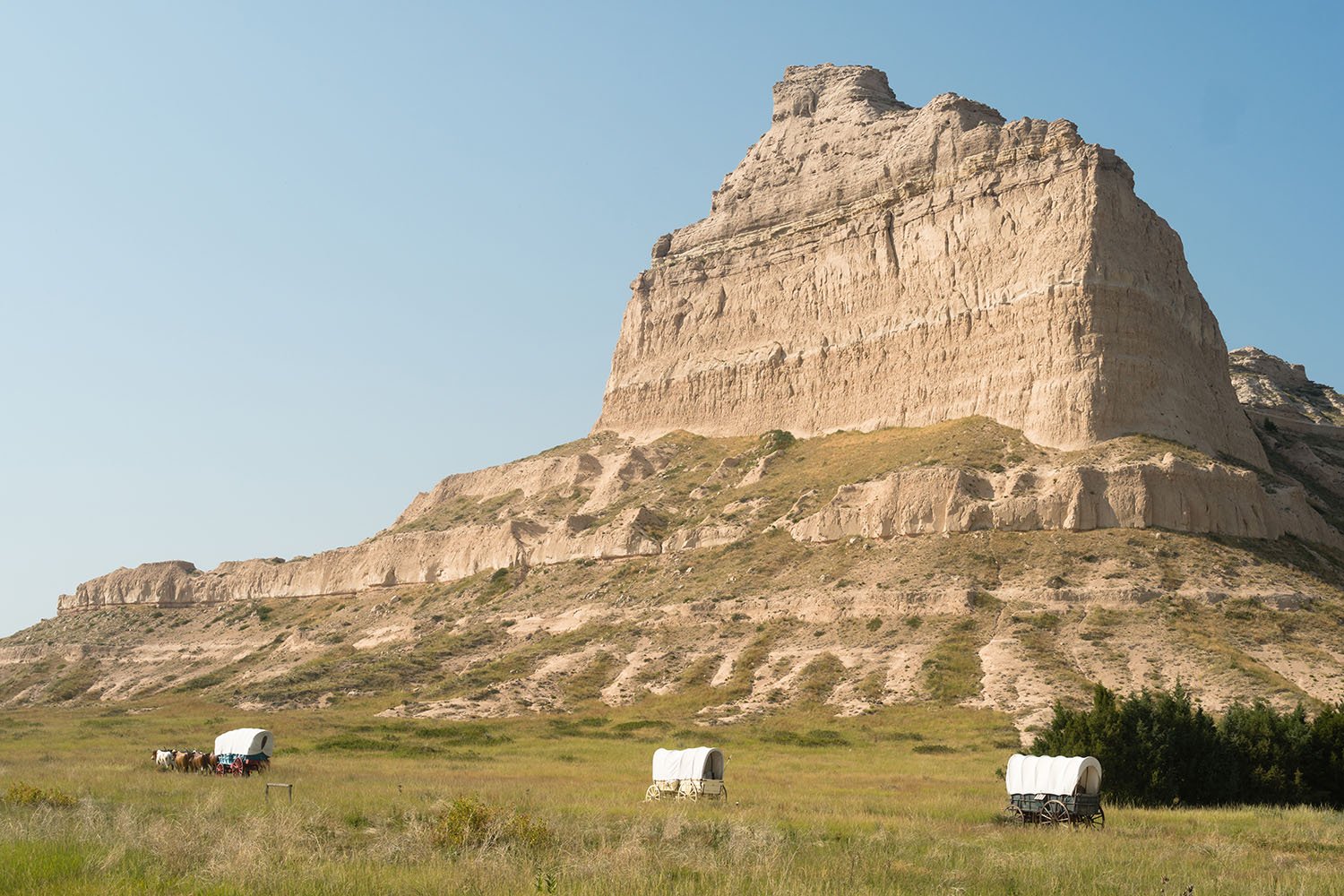 Scotts Bluff National Monument is located west of the City of Gering in western Nebraska, United States. This National Park Service site protects over 3,000 acres of historic overland trail remnants, mixed-grass prairie, rugged badlands, towering bluffs and riparian area along the North Platte River. The park boasts over 100,000 annual visitors.
The monument's north bluff is named after Hiram Scott, who was a clerk for the Rocky Mountain Fur Company and died near the bluff in 1828. The bluff served as an important landmark on the Oregon Trail, California Trail and Pony Express Trail, and was visible at a distance from the Mormon Trail. Over 250,000 westward emigrants passed by Scotts Bluff between 1843 and 1869. It was the second-most referred to landmark on the Emigrant Trails in pioneer journals and diaries.
Scotts Bluff County and the city of Scottsbluff, Nebraska, were named after the landmark.
Reviews of Scotts Bluff National Monument
There are no reviews yet. Be the first one to write one.
Submit a Review
This article uses material from the Wikipedia article "Scotts Bluff National Monument", which is released under the Creative Commons Attribution-Share-Alike License 3.0.