Crazy Horse Memorial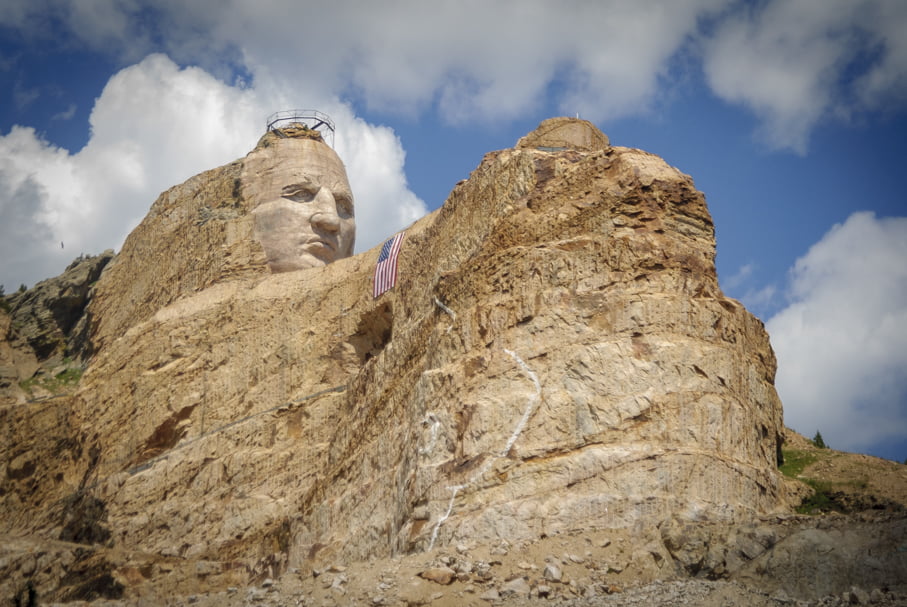 The Crazy Horse Memorial is a mountain monument under construction on privately held land in the Black Hills, in Custer County, South Dakota, United States. It will depict the Oglala Lakota warrior, Crazy Horse, riding a horse and pointing to his tribal land. The memorial was commissioned by Henry Standing Bear, a Lakota elder, to be sculpted by Korczak Ziolkowski. It is operated by the Crazy Horse Memorial Foundation, a nonprofit organization.
The monument has been in progress since 1948 and is far from completion. If completed as designed, it will become the world's second tallest statue, after the Statue of Unity in India.
Maps & Directions:
Get Driving Directions:
Crazy Horse Memorial, 12151 Avenue of the Chiefs
Crazy Horse, South Dakota 57730
This time, it's OK to leave a trace (Review)
There are no reviews yet. Be the first one to write one.
Submit a review of Crazy Horse Memorial
This article uses material from the Wikipedia article "Crazy Horse Memorial", which is released under the Creative Commons Attribution-Share-Alike License 3.0.