Noccalula Falls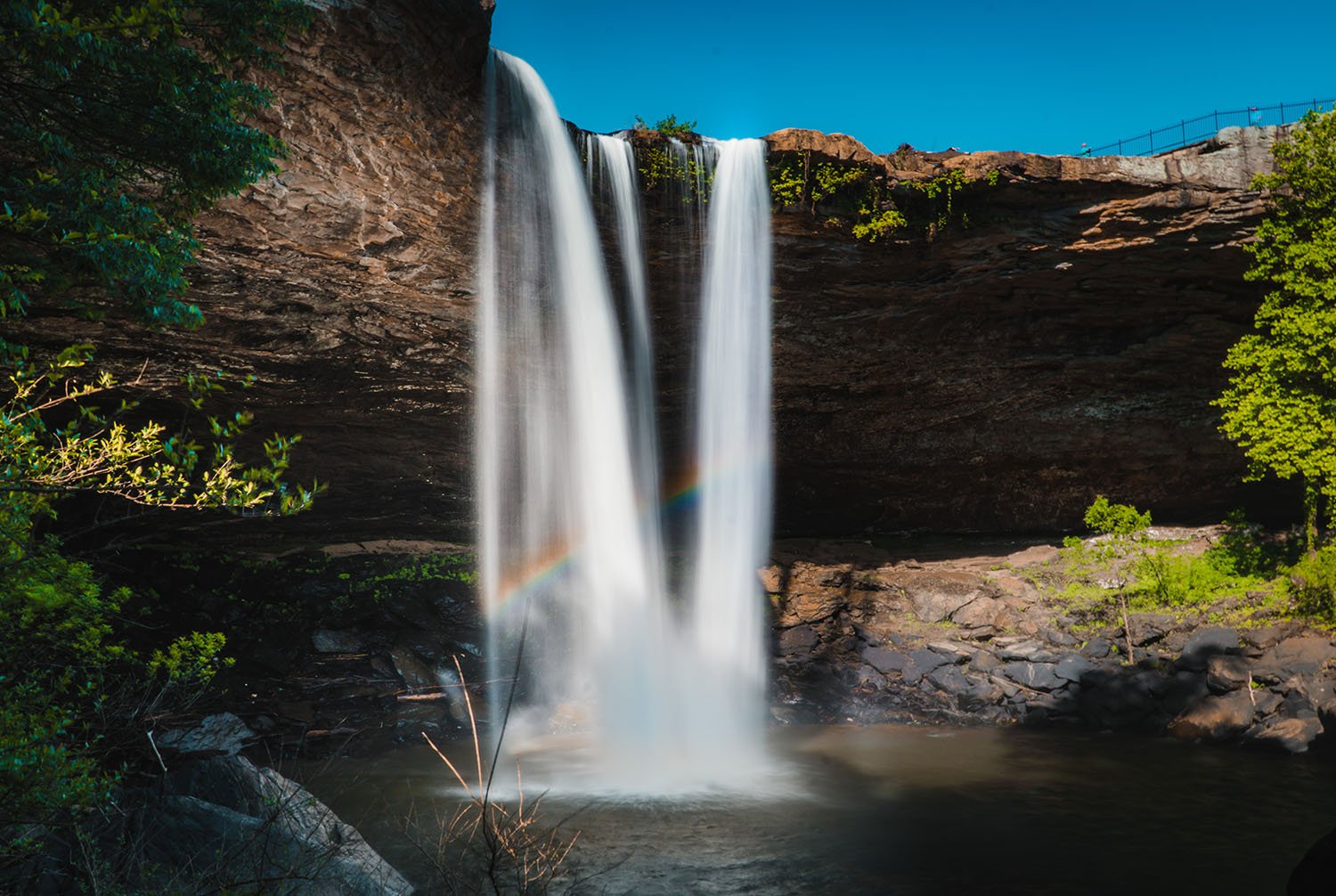 Noccalula Falls Park is a 250-acre (101-ha) public park located in Gadsden, Alabama, United States. The main feature of the park is a 90-foot (27-m) waterfall. Trails wind through Black Creek Gorge past caves, an aboriginal fort, an abandoned dam, pioneer homestead, and Civil War carvings. The park also features a petting zoo, mini-golf course, the Gilliland-Reese Covered Bridge (built 1899) and a replica 1863 C. P. Huntington train ride.
Noccalula Falls Park was listed on the Alabama Register of Landmarks and Heritage on May 12, 1976. It was rated in 2017 as the best campsite in Alabama in a 50-state survey conducted by Msn. com. The falls drop itself has been run successfully in whitewater kayaks on multiple occasions, beginning in late November 2011 when three expert kayakers ran the drop. The water level was unusually high, permitting a deep enough pool to form at the base of the falls. Local law enforcement has since issued citations to paddlers for running the falls, as the state does not consider this stretch a state-owned water bottom.
The Noccalula Falls Botanical Gardens displays over 25,000 azaleas.
Maps & Directions:
Get Driving Directions:
Noccalula Falls, Gadsden, Alabama 35904
This time, it's OK to leave a trace (Review)
There are no reviews yet. Be the first one to write one.
Submit a review of Noccalula Falls
This article uses material from the Wikipedia article "Noccalula Falls Park", which is released under the Creative Commons Attribution-Share-Alike License 3.0.