Bixby Creek Bridge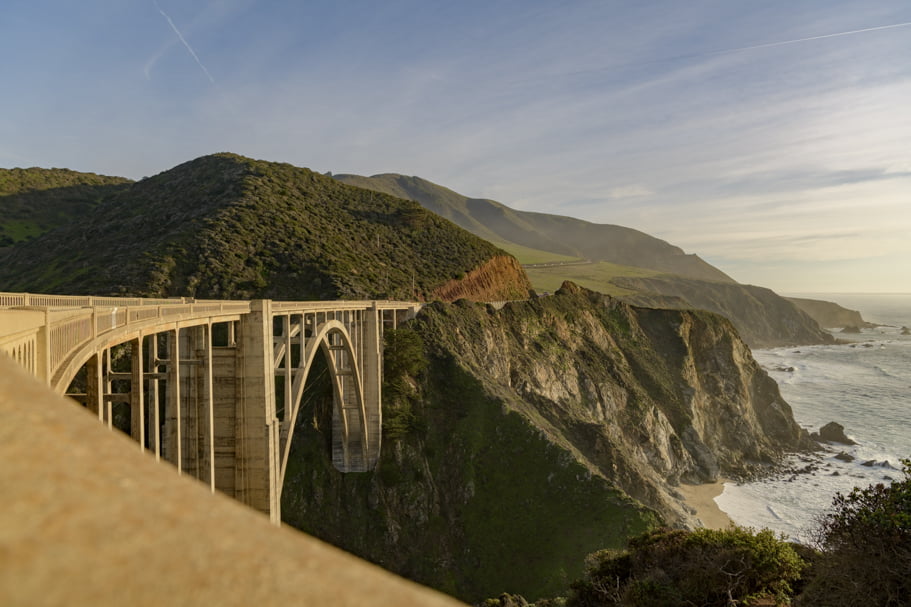 Breathtaking vistas line the California coast in Big Sur, and yet, one of the best sights is actually man-made. Bixby Creek Bridge opened near the end of 1932, spanning 714 feet.
Per Wikipedia, the bridge is "one of the tallest single-span concrete bridges in the world." It's also alternatively known as Bixby Canyon Bridge.
It's also among the most photographed bridges in the world, and among the most popular tourist spots in Big Sur. While most opt to take photos from the edge of the bridge itself, more industrious visitors and photography enthusiasts prefer to hike up a steep hill to a ledge that provides a panoramic view that's best enjoyed during the sunset over the Pacific Ocean.
Trust us, it's gram-worthy.
If you're a thrill seeker, Bixby Creek Bridge is also a popular BASE jumping hotspot. We weren't aware of this when we first visited, but quickly caught on after witnessing a handful of jumpers descend while we took photos.
Maps & Directions:
Get Driving Directions:
Bixby Creek Bridge, CA-1
Monterey, California 93940
This time, it's OK to leave a trace (Review)
There are no reviews yet. Be the first one to write one.
Submit a review of Bixby Creek Bridge