Valley of Fire State Park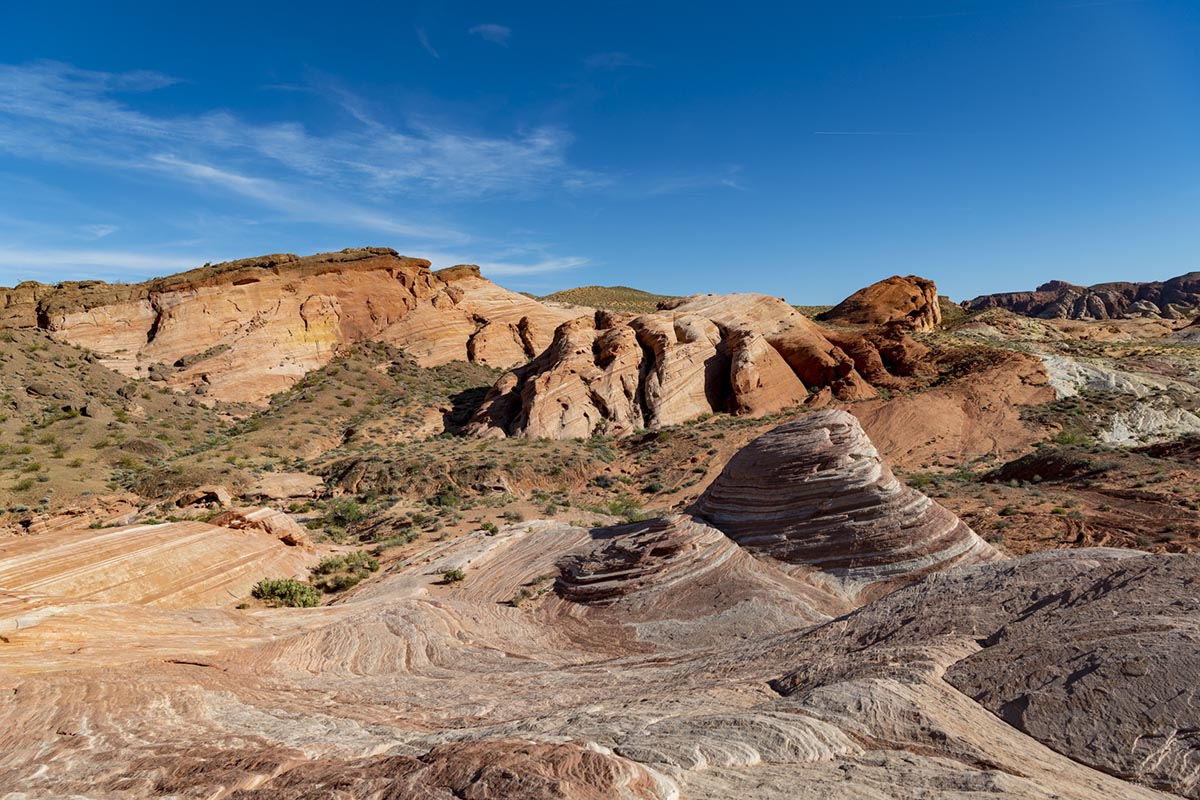 If you ask the locals in Las Vegas where to go hiking, the default answers are usually Red Rock Canyon or Frenchman Mountain. But if you're willing to go about an hour away from Sin City, you'll find a landscape that provides the most stimulating visuals in all of Nevada.
The Valley of Fire State Park features many distinct attractions, the best of which is the Fire Wave, which can be reached after a relatively easy 30-minute hike. Of all the stops at Valley of Fire, this one seems undersubscribed despite being arguably the most impressive of all the sights in Nevada.
The rest of the park contains petroglyphs and petrified trees and some incredible rock formations, providing the perfect backdrop for your next Facebook profile pic. There are also designated areas for rock climbing, a popular pastime among visitors and the local bighorn sheep alike.
The park features a well-equipped visitor center, and is open until sunset daily. There's a $10 entry fee for passenger vehicles.
Maps & Directions:
Get Driving Directions:
Valley of Fire State Park, 29450 Valley of Fire Hwy
Overton, Nevada 89040
This time, it's OK to leave a trace (Review)
There are no reviews yet. Be the first one to write one.
Submit a review of Valley of Fire State Park