Palouse Falls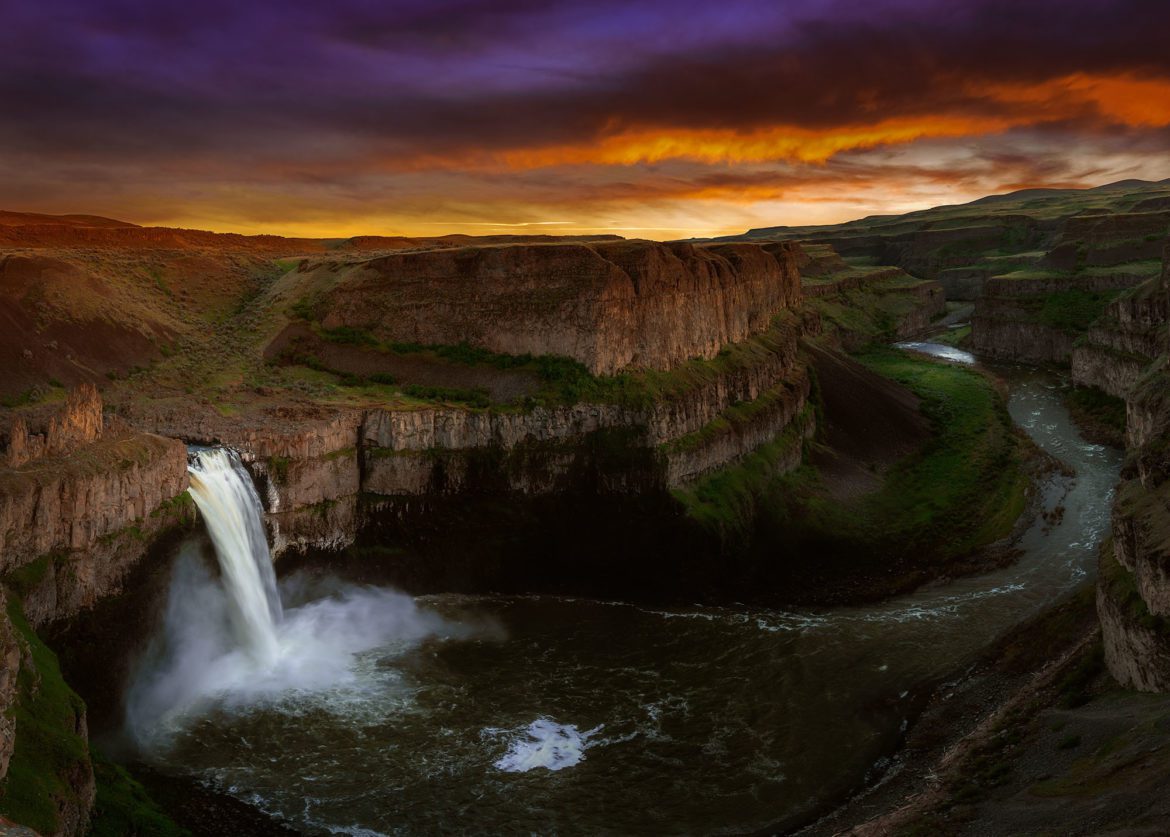 Palouse Falls is a waterfall on the Palouse River, about 4 mi (6 km) upstream of the confluence with the Snake River in southeast Washington, United States. The falls are 200 ft (61 m) in height. The falls consist of an upper fall with a drop around 20 ft (6. 1 m), which lies 1,000 ft (305 m) north-northwest of the main drop, and a lower fall, with a drop of 200 ft (61 m). It is in the 94-acre (38 ha) Palouse Falls State Park.
Maps & Directions:
Get Driving Directions:
Palouse Falls, Washington 99143
This time, it's OK to leave a trace (Review)
Zufällig gefundwen - absulut lohnnswetr
Bei einer Rundumfahrt zufällig die Palousefälle gefunden , ich war total begeistert! Nicht nur der Weg dorthin , er führt durch karges Land mit Getreidefeldern , hat mich tief beeindruckt.
Den Wasserfall selbst würde ich beim nächsten Mal am Nachmittag besuchen , da scheint die Sonne komplett darauf. es waren wenige Menschen dort, man kann etwas herum wandern. ich muss bestimmt nochmal hin .
Submitted by on
Submit a review of Palouse Falls
This article uses material from the Wikipedia article "Palouse Falls", which is released under the Creative Commons Attribution-Share-Alike License 3.0.