Boston Common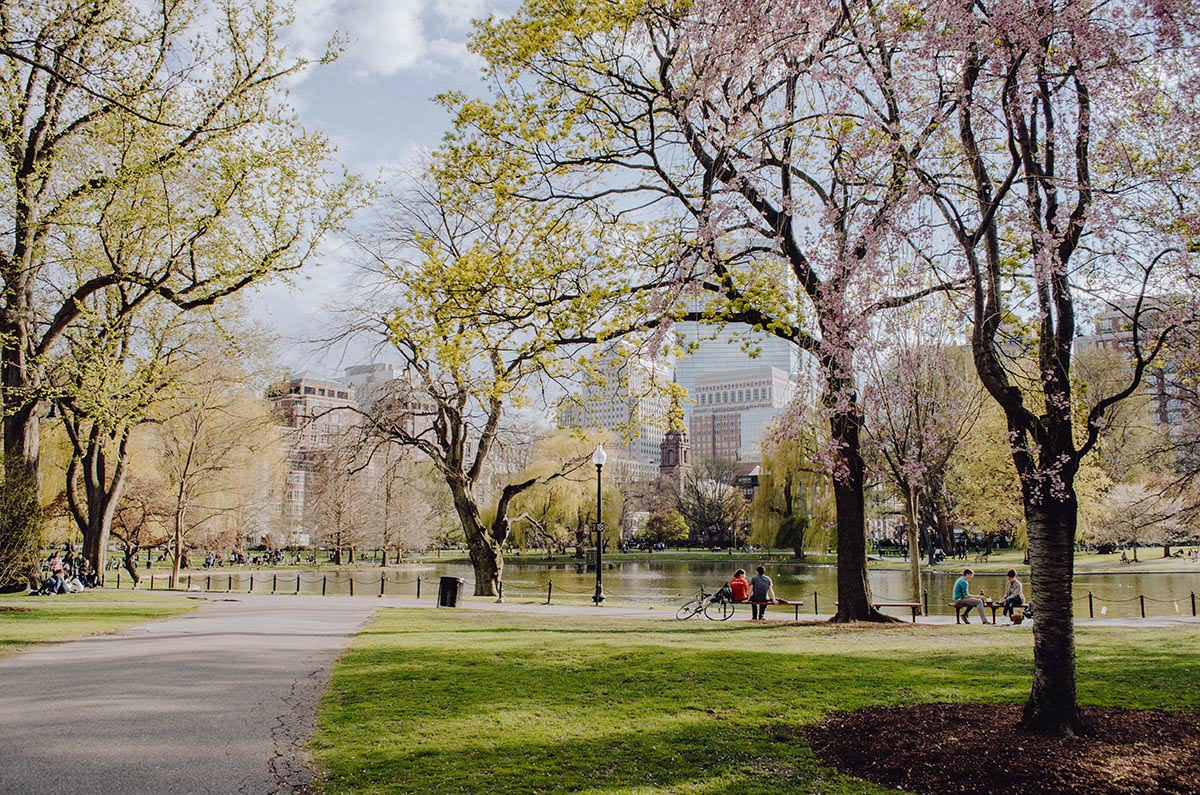 The Boston Common (also known as the Common) is a central public park in downtown Boston, Massachusetts. It is sometimes erroneously called the "Boston Commons". Dating from 1634, it is the oldest city park in the United States. The Boston Common consists of 50 acres (20 ha) of land bounded by Tremont Street (139 Tremont St. ), Park Street, Beacon Street, Charles Street, and Boylston Street. The Common is part of the Emerald Necklace of parks and parkways that extend from the Common south to Franklin Park in Jamaica Plain, Roxbury, and Dorchester. A visitors' center for all of Boston is on the Tremont Street side of the park.
The Central Burying Ground is on the Boylston Street side of Boston Common and contains the graves of the artist Gilbert Stuart and the composer William Billings. Also buried there are Samuel Sprague and his son, Charles Sprague, one of America's earliest poets. Samuel Sprague was a participant in the Boston Tea Party and fought in the Revolutionary War. The Common was designated as a Boston Landmark by the Boston Landmarks Commission in 1977.
Maps & Directions:
Get Driving Directions:
Boston Common, 115 Boylston St
Boston, Massachusetts 02116
Visit the Boston Common Website
This time, it's OK to leave a trace (Review)
There are no reviews yet. Be the first one to write one.
Submit a review of Boston Common
This article uses material from the Wikipedia article "Boston Common", which is released under the Creative Commons Attribution-Share-Alike License 3.0.